Decentralization, at its core, means equality. An equal distribution of ownership and access to financial services empowers an individual. Cryptocurrency happens to be particularly entitling in this case, lowering the entry barriers. But, a lack of knowledge and opportunities induces a crucial problem in the crypto world: there are too many men.
A survey by Pew Research Centre reveals; that twice as many men as women invest in cryptocurrency: Roughly 19% of women ages 18 to 29 say they have invested in, traded, or used a cryptocurrency, compared with 43% of men in the same age range. According to a 2019 report, there is just 4%-6% involvement of women in the blockchain and crypto space.
Specifically, this is a problem; because the early days of an industry are often when fortunes are made-and, those big winners typically determine which companies to invest in and what they will build in the Future. Hence, it is the time for women to leverage this advantage of the current opportunity to mark their presence in the crypto industry and contribute to its future, as their absence may limit their influence in the long run; and their benefits.
The women crypto community seems to be growing with each passing day. However, the gender gap is depleting rapidly, a recent survey reveals that women outpace men as first time crypto buyer.
Women influencers and developers are shrinking the gender gap by organizing events, forming communities, educating on social media platforms, founding companies, and sharing their experiences and expertise through blogs and podcasts. This blog will narrate the story of five women who are transforming the face of crypto and changing the perspective of "women in crypto."
Charlene Fadirepo
An ex-government regulator turned financial and crypto advisor, Charlene Fadirepo is the founder and CEO of Guidefi, a fintech platform started in 2019 which aims at making it easier for women and professionals of colour to find their ideal financial advisors. She says, "It's so important for women and people of colour to be a part of crypto and blockchain because we're building the next generation of the financial ecosystem."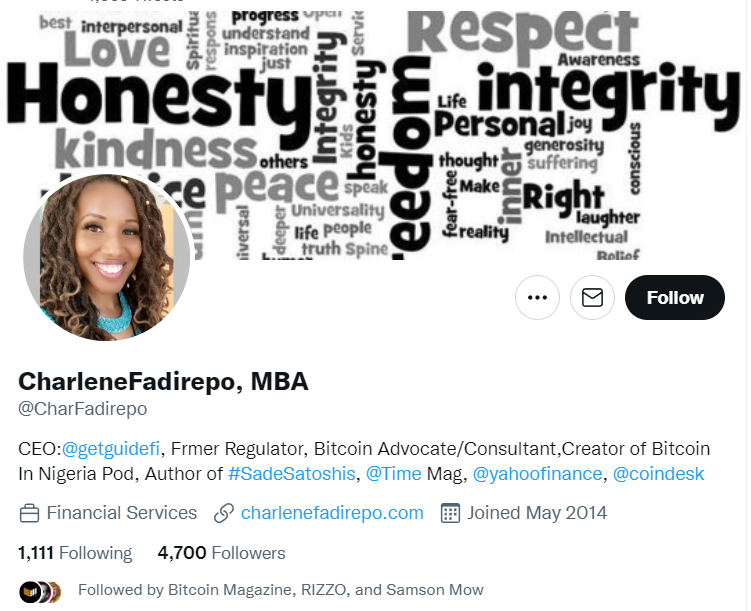 She argues; that there is an apparent lack of diversity among the crypto and blockchain industries due to the lack of female representation. The dilemma created by the "crypto bro" culture, as well as the crypto-related inquiries of her clients, led her to launch a crypto course and build a community on Guidefi. It started as a necessity when Fadirepo experienced difficulty; in finding the right financial advisor for her family.
Guidefi now has hundreds of followers who have benefitted from its services and the community. It helps the lesser represented be a part of the bigger picture and pave their way into this awesome world of decentralization.
Ire Aderinokun
Ire Aderinokun, a Nigerian self–taught front-end developer and user interface designer: co-founded Helicarrier, formerly known as Buy coins. It is one of the biggest crypto platforms responsible for building various crypto products and infrastructure for Africans. Through Helicarrier, one can buy and sell cryptos instantly in their local fiat currency. Nigeria, the second-largest crypto investment country, brings ample opportunities for women to be a part of this revolutionizing technology.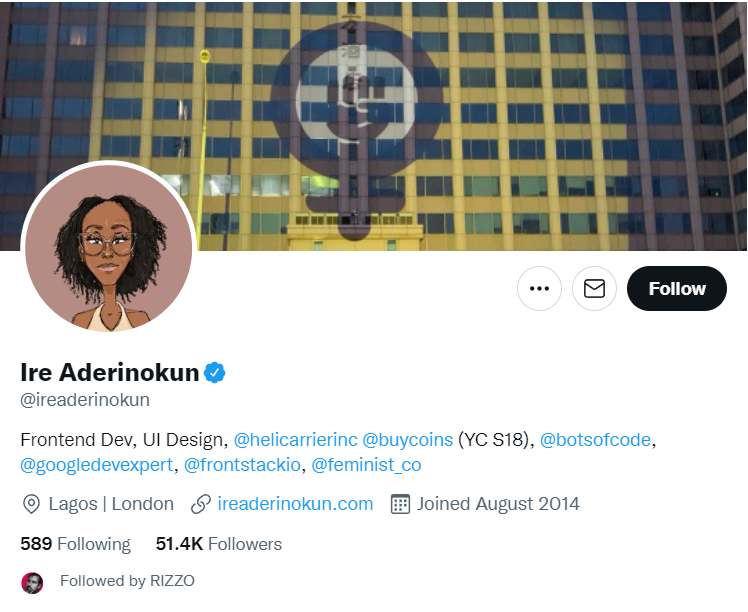 Currently, COO and VP of Engineering of Helicarrier: Aderinokun started a small scholarship program to sponsor Nigerian women to take a Udacity Nanodegree in a technology-related field of their choice. She also happens to be one of the youngest founding members of Feminist Coalition, a group of young Nigerian women to promote equality for women in Nigerian society.
Kiana Danial
"Women or men have equal rights to take control of their finances, and cryptocurrency is one aspect of financial literacy because it's a method of diversification. If you want to educate people the right way in the cryptocurrency market, then you want to have more women." says the founder of Invest Diva; and a finance expert Kiana Danial.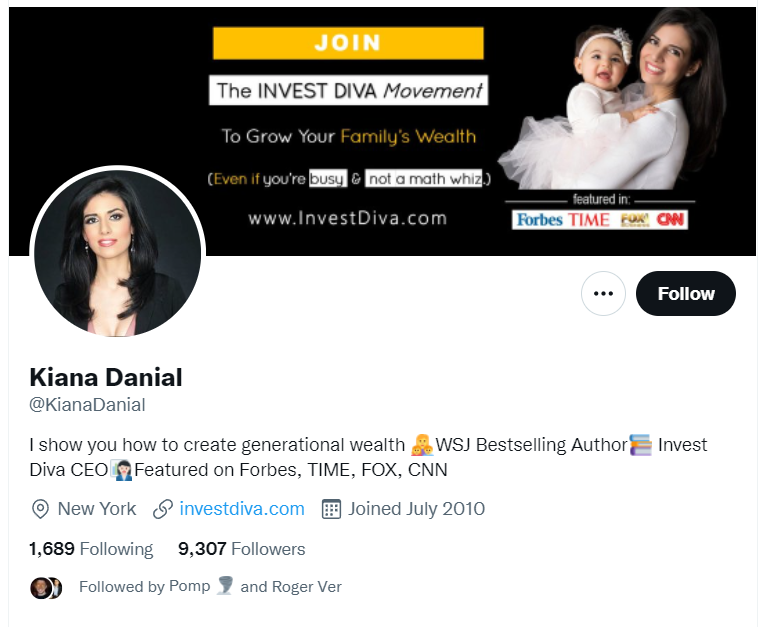 Investing paves the way to financial freedom, but Kiana says that there is not enough women's participation. That's why Kiana built a career around teaching women investments and finances. She has been financially empowering women through her courses, books, and social media content. From stocks and index funds to cryptocurrencies, Kiana preaches every kind of possible investment to women to help them attain financial literacy and freedom.
Kiana Danial first heard about Bitcoin in 2011 and began watching cryptocurrency markets in 2016, but she did not begin investing until the end of 2018. Danial believes that women have a tremendous chance to diversify their holdings with cryptocurrencies, but like with any new investment, it's critical to conduct your research and understand all of the dangers.
Danial exclaims to be fortunate to be a part of educating women. "The reason why I'm passionate about this and continuously push to educate and write books and get more involved is that I want women to see a role model," she says.
Cleve Mesidor
For Cleve Mesidor, crypto is more than a means of investment. She believes it offers a pathway to economic empowerment for women and people of colour. It is precisely for this reason that she is working on getting more women and people of colour involved.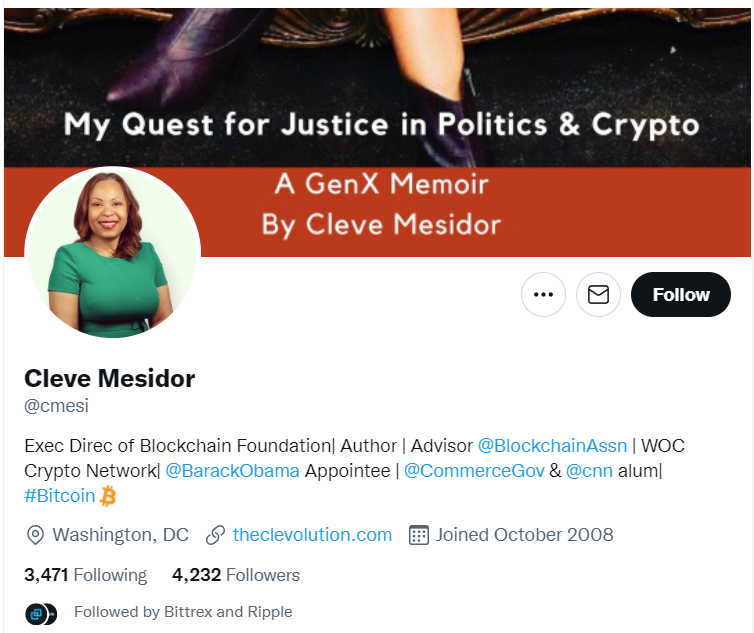 A politician turned crypto expert, and Cleve Mesidor happened to be a Barack Obama presidential appointee, charged with promoting White House economic programs and national public-private partnerships to advance innovation and entrepreneurship. She is now the executive director of the Blockchain Foundation and leads the National Policy Network of Women of Color in Blockchain.
Mesidor says that even though the gender and racial gaps are real, many Black and Latino communities are already driving mainstream adoption. A recent Pew Research poll shows that African-American and Latino communities are engaging in crypto at higher rates than white Americans. While only 13% of white Americans are reportedly investing and trading in crypto, 18% of Black Americans and 21% of Hispanic Americans are doing the same.
"As a person who's been in the industry for almost six years now, we have not done enough to educate people and move past formal hype," she sighs. Thus, she aims to educate more women and people of colour to understand this new-age currency and make their participation more distinctive and substantial.
Laura Shin
A former senior editor at Forbes, the host of "Unchained", a crypto podcast, and the author of "The Cryptopians: Idealism, Greed, Lies, and the Making of the First Big Cryptocurrency Craze." Laura Shin happens to be the first mainstream journalist to cover crypto full-time.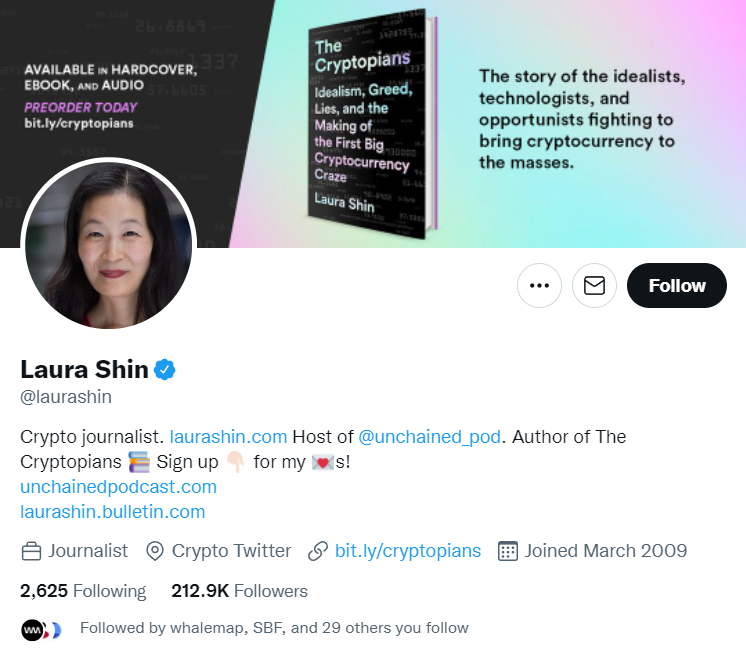 Through her journalism, Shin has influenced many women to build a career around crypto and to learn more about this technology. "I didn't realize that I had that effect. Many women over the years have said to me, 'it means so much to us to see a woman out there,'" says Shin. "I'm really glad that it's had that effect because a lot of women have said that it emboldened them to go on and do the work that they do in crypto."
She believes that the industry is still in its infancy, and it is the perfect time for us to understand the factors leading to such less involvement of women in this industry. Shin says, "We can talk about it from the crypto lens, but I feel like it needs to go way back if we're going to really fix things. I do think people are trying to tackle it, and a lot of the male leaders recognize that it would be great if we had more women."
Closing thoughts
These women have already proved that anyone: irrespective of their caste, creed, or gender, can make their way into this booming tech, and they are trying their best to influence and educate women about the opportunities and chances that they can leverage to be one of them!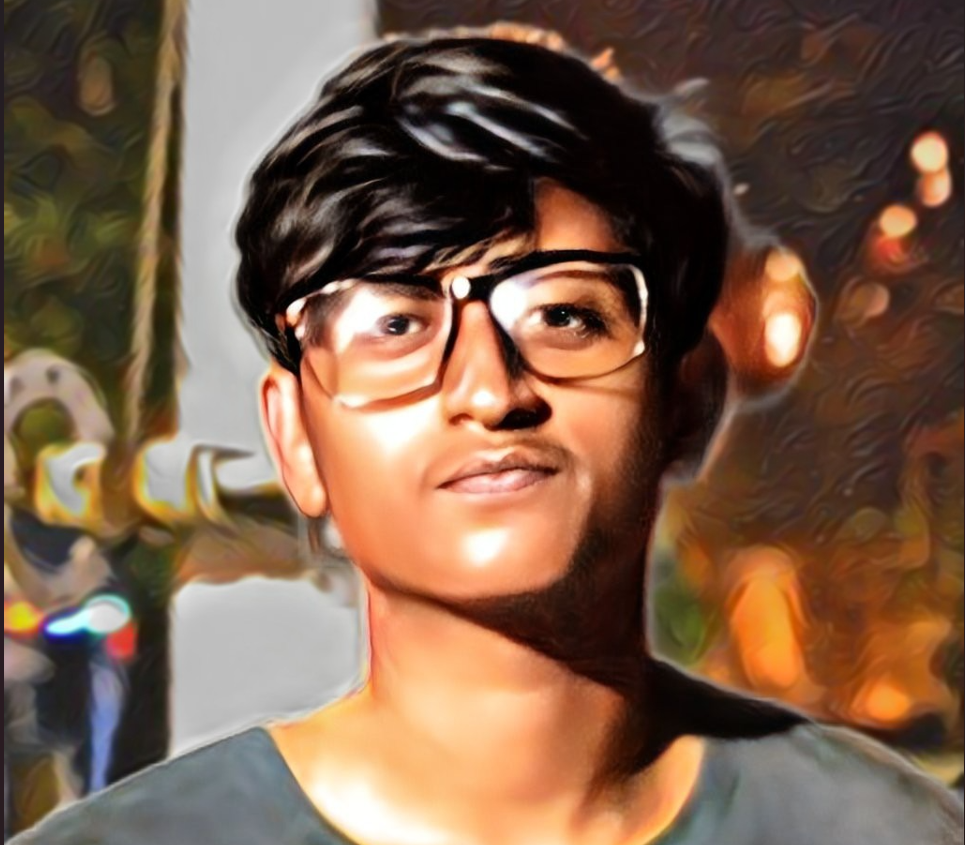 Mitrashis is a computer science freshman and a Metaverse, Web3, Blockchain, and Crypto investing enthusiast. He loves to play Football and Ukelele.