Blockchain technology opened a whole new world of applications and scalability. Whether it be new financial opportunities or the introduction of virtual worlds known as metaverses, this cutting-edge technology is revolutionizing traditional aspects as we know it. Likewise, a new buzzword going around is GameFi.
Imagine a world where you can make money just by playing a video game. I'm not talking about in-game money – I'm talking about the cash that helps pay bills and put food on the table. In the real world, you could buy and sell all the assets found in a video game, such as the characters, outfits, and weapons. This is what GameFi promises to be; instead, it already is!
This blog will narrate the whereabouts of this super fascinating aspect of blockchain technology and how you can start your GameFi journey.
What is GameFi?
The term 'GameFi' termed by Andre Cronier happens to be a fusion of two words – Game & Finance. According to a recent report by The Cointelegraph, GameFi is defined as a; "combination of games with financial incentives made possible by cryptocurrency specifically tokens on smart contract cryptocurrency blockchains like ethereum." Simply put, GamFi refers to play-to-earn (P2E) blockchain games; that offer economic incentives to players. 
Video games were previously hosted on centralized servers that belonged to a company that had the power to shut the world down whenever they wanted. Additionally, players had no ownership of any of the items they acquired through their characters, such as clothes, weapons, and prizes. Everything within the game existed solely within its boundaries, with no real value outside of it.
The GameFi ecosystem leverages blockchain technology, cryptocurrencies, and NFTs to create a virtual gaming environment. By completing tasks, battling other players, or progressing through various levels, players earn in-game rewards like crypto tokens, virtual land, avatars, and other NFTs. In contrast to traditional video games, play-to-earn games let you buy in-game assets to transfer outside the game's virtual world. Players can then transfer their assets outside of the game to trade on crypto exchanges and NFT markets.
But how does GameFi work? Now, let's have an understanding of it.
How does GameFi work?
The various blockchain-based games revolve around rewarding players for completing in-game tasks, while others may enable revenue generation from the various underlying assets like virtual lands, avatars, weapons, and costumes that a player owns. Mostly, the in-game assets are NFTs, meaning they could be traded on NFT marketplaces.
Depending on the game, gamers can earn rewards by completing tasks, engaging in battles with other players, or constructing monetized structures on their plots. Players can also generate passive income through staking or lending their gaming assets to other players in some games. Here are some of the common features of GameFi.
Play-to-earn model
The P2E gaming vertical was initially pioneered by the crypto kitties and more recently brought to life by the very famous game, Axie Infinity. At the core of GameFi projects, P2E happens to be a revolutionary gaming mode. What's fascinating about P2E is, as opposed to the early blockchain games where profits were largely dependent on chance, it has introduced a full suite of financial utilities and advanced in-game economies built on both fungible and non-fungible tokens.
Most P2E games have their own model and game economy. Mostly, these digital assets provide some sort of monetary benefit to the players. One earns these assets, whether it be through fighting and earning crypto, selling an NFT they bought in-game or charging rent to stay on their virtual land.
Through liquidity mining or lending their gaming assets to other players, some play-to-earn games even allow players to generate passive income without playing the game at all. Such abilities not only decentralize the game even more but also allow its players to have a say in how it is developed via DAOs.
Let's understand how P2E works through the game Axie Infinity.
Gamers use their NFT pets -called 'Axies'- like creatures to earn SLP tokens by completing daily quests and battling other players. 
If the players achieve a certain PvP rank, they are rewarded with AXS. 
AXS and SLP are used to breed new Axies, which can be used in-game or traded in their official NFT marketplace.
This lending model is known as scholarship, allowing scholars to use the borrowed Axies to play and earn rewards.
The earned rewards are then split between scholars and Axies owners.
Digital asset ownership
As previously stated, blockchain technology enables digital asset ownership, meaning that players may monetize their in-game assets in multiple ways. Players may have avatars, pets, residences, weapons, equipment, and much more, much like in video games. However, in GameFi, these assets may be issued or minted on the blockchain as NFTs. This gives participants complete control over their goods, as well as authenticity and provable ownership.
For instance, popular games like Decentraland and The Sandbox focus on the concept of land ownership. They allow players to own virtual real estate, develop it, earn token rewards by hosting content and events, and charge other players to stay on it. These pixelated lands are available as NFTs.
DeFi components
Some GameFi initiatives also include DeFi products and services including staking, liquidity mining, and yield farming. Players may often stake their in-game tokens to obtain awards, unlock unique products, or get access to additional gameplay levels.
Incorporating DeFi components can also help to decentralize crypto gaming. Unlike typical game studios, which have centralized management over game updates, certain GameFi initiatives allow the community to participate in decision-making. Through decentralized independent groups, they may propose and vote on future upgrades (DAOs).
Decentraland players, for example, may vote on in-game and organizational decisions by locking their governance tokens (MANA) in the DAO. The more tokens they secure, the more votes they have. This allows gamers to connect directly with game creators and influence game development.
Getting started with GameFi
There are dozens of blockchain games on the market, and they all operate differently. Be wary of bogus initiatives and websites. Connecting your wallet or downloading games from untrustworthy websites might be risky. Ideally, you should open a new cryptocurrency wallet just for this reason and only utilize funds that you can afford to lose. If you are convinced that the game you discovered is secure, proceed with the subsequent steps.
Create a crypto wallet
To enter the GameFi realm, you must have a suitable cryptocurrency wallet, such as Trust Wallet or MetaMask. Crypto wallets, unlike regular wallets, hold encryption keys connected with digital assets, allowing you to access, transmit, and receive cryptocurrencies. 
Although there are several wallets and currencies available, most games require specific wallets to function; for example, Axie Infinity requires its players to use the Ronin wallet. To find out which wallets are supported by a particular game, visit its official website. You can also connect your crypto wallet to the Ethereum blockchain and have access to the majority of the Ethereum network's games.
Connect the wallet to the game
This will be your means of logging into the game as well. With blockchain games, you use your crypto wallet to log in instead of setting up an account with a username and password. Ensure that you are connecting your wallet to their official website, not a fake look-alike.
Get to know the game's requirements
Typically in play-to-earn games, players must acquire their cryptocurrency or NFT tokens to start; for instance, if you want to play Axie Infinity, you need 3 Axies in your game wallet. It is advisable to consider the earning potential of a given game in relation to its global risks, including how long it will take to earn back the initial investment and start making profits.
For those who don't have enough money to buy tokens directly, or don't want to assume the financial risk, there are in-game scholarship programs that let you borrow NFTs. However, you will have to share your earnings with the NFT owners if you play as a scholar.
Keep in mind that, like anything else on the internet, GameFi has its share of scams, so be alert to fake sites. Furthermore, it is a good practice for you to create a separate crypto wallet for each game you play.
Future of GameFi
In the early days of Bitcoin, people have tried their luck playing simple browser games with the hope of making BTC profits. While BTC games are still around, blockchain gaming continues to exist even with the rise of Ethereum and smart contracts, which have made the experience much more immersive and interesting.
GameFi's projects have surged in 2021 and are likely to continue to grow in the future. More than 1,400 blockchain games are listed in DappRadar as of May 2022. Today, popular games are available on numerous blockchains, including Ethereum, BNB Smart Chain (BSC), Polygon, Harmony, Solana, etc.
The fact that GameFi combines entertainment with financial incentives makes it easy to see how they attract gamers. The ability to own in-game assets and earn money from games makes GameFi quite appealing, particularly in developing countries. With the growing popularity of blockchain games, we may expect an increasing number of large corporations to contribute to the development of the metaverse, ultimately taking GameFi to a global level of recognition.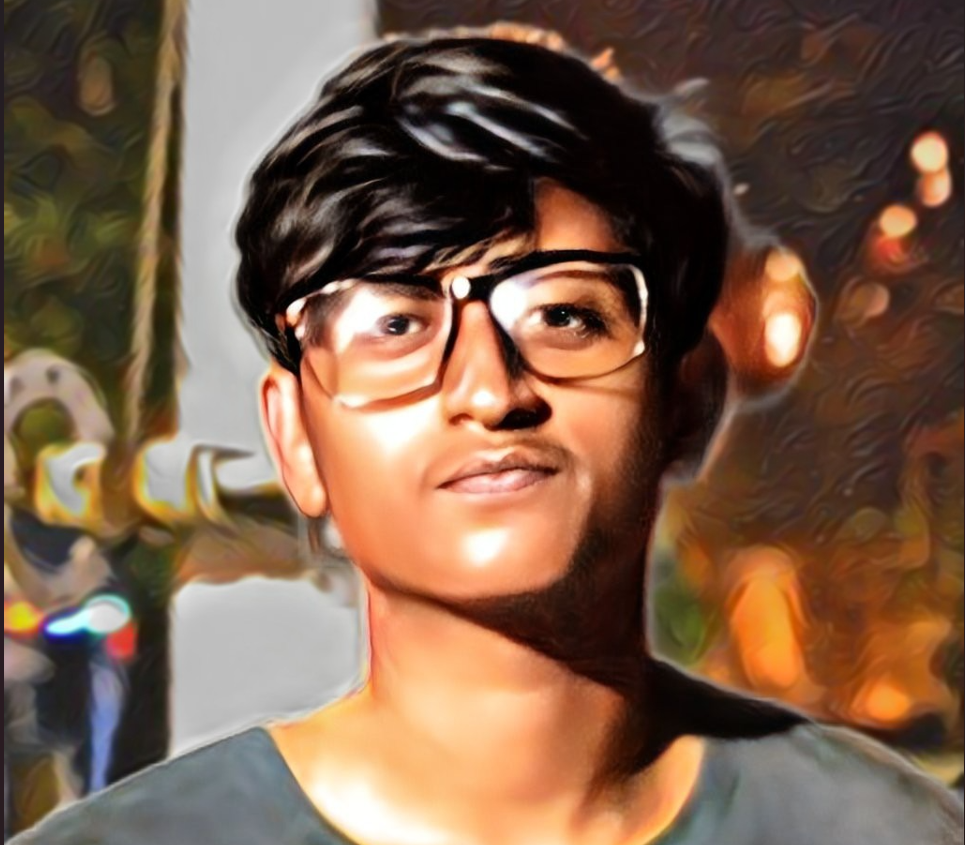 Mitrashis is a computer science freshman and a Metaverse, Web3, Blockchain, and Crypto investing enthusiast. He loves to play Football and Ukelele.