Metaverse has been creating a buzz lately. We are sure you must have heard of it as Facebook has adopted a new identity named 'Meta' to put itself at the forefront of this emerging futuristic technology. Metaverse is a virtual reality ecosystem where you can do virtually anything from taking your dog for a walk to building your dream home. However, to enter into the dreamy world of the Metaverse and explore its different aspects, you will need an 'Avatar.' Now, if you are wondering, What is an Avatar in the Metaverse? We've got you covered in this article.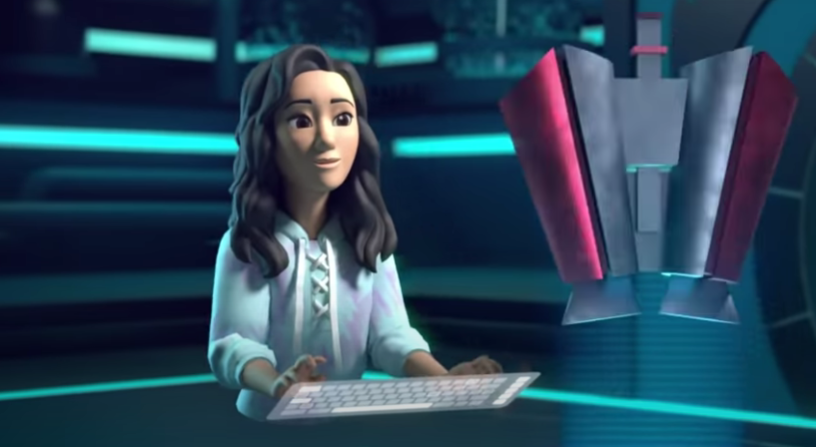 An Avatar in the Metaverse is a digital identity of a person. Another person will identify you using this digital appearance known as Avatar. Before entering into any Metaverse, Avatar is a prerequisite, and without an avatar, Metaverse is simply an empty place.
What exactly is an Avatar in the Metaverse?
Before diving further into the Avatar, let's know more about the Metaverse. The Metaverse is a virtual world that developers and computer scientists have created to simulate real life in a virtual world. As only your digital representation could enter this virtual world, you would need an Avatar. If you have used Facebook or Messenger, you may have been aware of the fundamentals behind an Avatar. While signing up to Meta, formerly Facebook, you could upload your profile picture, a real photograph of yours, or it gives you an option to create your digital representation using available tools. This is where the whole story of Avatar beings.
An avatar is a digital representation of yourself in a virtual world. The word has been in use for a pretty long time. However, the term got popular with the famous virtual reality game 'Second Life.' In this game, the user used to create their avatars and live a 'Second Life' of their choice in its virtual world.
In addition, the Avatar term is traced back to the Neal Stephenson noel Snow crash, which was also the first book to introduce the concept of the Metaverse.
Why is an Avatar required in the Metaverse?
Avatar is an integral part of the Metaverse. Just like we exist as a person in this world, we require a unique digital identity to exist in the Metaverse. The virtual world is also inhabited by the real world people, and the only difference is that they can only interact with other people or explore different places using their Avatar. 

Simply put, Avatar is a 3D virtual representation of your personality in the Metaverse. The customization of the Avatar from different metaverse platforms; however, most of them offer options to change from your hairstyle to your eyebrows, facial expression, and eye color. Evolved Metaverse platforms give you the option to bring all possible humanoid features such as movable limbs to create a complete digital resemblance of your personality.
Types of Avatar in Metaverse
Avatar creation and appearance widely vary from one Metaverse platform to another. You can develop a beautiful digital appearance in Decentraland metaverse. While in the leading Metaverse, the Sandbox, you could create a close digital manifestation of your personality using pixelated boxes.
Moreover, the major Avatar can be placed in two categories, Full-Body Avatars, and VR avatars. In the full-body Avatar, another person in the Metaverse can see your full body, and you will be able to manage all your kinematic movements, from the simple waving of hands to jumping a barricade.
The VR avatars are significantly different from the Full body avatar and offer limited visibility. With VR avatars, a user could see the Metaverse with a first-person view, and other users can only see a limited part such as the face and full upper body. The part from the torso will not be visible. VR avatars won't have the ability to show movement as a full-body avatar.
Currently, most of the Metaverse built on blockchain technology offers the option to create full-body avatars using sophisticated tools.
Avatar in Meta's Horizon Worlds
Horizon Worlds is Meta's virtual reality platform that offers a seamless and immersive social experience. From playing the game to socializing with friends, Horizon worlds have everything. Horizon Worlds have unique, completely movable 3D avatars. However, they are not full-body avatars. The half-body before the torso is not available in the current version of this Metaverse.
Meta, formerly Facebook, has also launched 3D avatars for its social media platform users. These 3D avatars are fully customizable to bring a user's most realistic digital manifestation. These 3D avatars are available on Messenger, Facebook, and Instagram. Even though all the platform comes under Meta's umbrella, these 3D avatars are not transferrable to cross-platform.