NFTs or Non-fungible Tokens are making headlines every now and then for being sold for thousands and millions of dollars! Investors and collectors are getting increasingly interested in NFTs as part of the latest blockchain craze, and some of the prices are astronomical. 
NFTs first appeared in 2015, igniting the early stages of Web 3. Despite having been around for quite some time, NFTs only really became popular in 2021. Essentially what NFTs are is a type of token – most commonly art – which is traded on exchanges and stored on a Blockchain.
Some of the most expensive pieces of art you can purchase now can be found in collections like the Bored Ape Yacht Club and CryptoPunks, with artists such as Beeple and Pak selling their works for tens of millions of dollars each.
In this blog, we will have a look at the top 10 most expensive NFTs ever sold till date. As the prices of NFTs and crypto are highly volatile, the initial selling price of these NFTs is considered.
#10 Beeple's Crossroads ( $6.6m )
As of its time of sale, the highly regarded artist Beeple's Crossroad was the most expensive NFT in history. It sold for $6.6 million on the NFT Exchange Nifty Gateway. Trump lost the 2020 election to Joe Biden, depicted here in the piece as a solemn figure lying on the ground. The cool thing about the NFT was that it was sold before the election and would change depending on how things went in the election.
An award-winning artist, Beeple has more than 1.8 million followers on Instagram. Aside from working with Nike and Louis Vuitton, he has also collaborated with several other high-profile brands. HUMAN ONE, our fourth most expensive NFT, was also designed by Beeple, highlighting his prominence in the industry.
#9 CryptoPunk #7804 ( $7.6m )
Certainly not the last CryptoPunk on the list. The CryptoPunk project consists of ten thousand characters stored on the Ethereum blockchain. Each CryptoPunk is unique, which makes them highly prized. Initially, CryptoPunks was free for anyone who owned an Ethereum wallet.
CryptoPunk #7804 sports a cool cap, pipe, and shades, also being one of only nine 'Alien' CryptoPunks. It has some of the rarest available traits available across the whole collection. For instance, it has an 'Alien' skin which only 0.09% of the collection has. Furthermore, only 3% of the collection gets Pipes. Only 4% of the collection has the Small Shades feature, adding to its rarity. Furthermore, only 3% of the collection has Cap forward. These attributes make CryptoPunk #7804 extremely rare, making it one of the most expensive NFTs.
#8 CryptoPunk #3100 ( $7.67m )
A day after #7804 sold on March 11, 2021, #3100 became even more pricey than its competitors. #3100, another Alien punk, features? Alien skin- 0.09% rarity, Headband- 4% rarity only, making it the seventh most rare CryptoPunk out there.
#7 CryptoPunk #4156 ( $10.26m )
This punk with an ape skin whose rarity is only 0.24% and a bandana of 5% rarity; happens to be the seventh most expensive NFT. Sold the last December for $10.26m; #4156 had previously been sold for $1.25m.
#6 CryptoPunk #7523 ( $11.75m )
CryptoPunk #7523 is the second most costly CryptoPunk NFT ever sold. It sold for a staggering $11.75 million! Considering the NFT's rarity, it has several rare attributes. Firstly, it belongs to the Alien sub-collection, and just 0.09 percent of other CryptoPunks have this trait. It contains three traits that 24 percent of the collection have, as well as an earring that 25 percent of the collection possesses. A knitted cap, which only 4 percent of the collection has, and a surgical mask, which only 2 percent of the collection has, are the slightly uncommon qualities. This plethora of uncommon characteristics emphasizes the NFT's uniqueness.
#5 CryptoPunk #5822 ( $23.7m )
An alien-skinned Punk with a bandana, having only one attribute, happens to be the most expensive CrpytoPunk to date! With these super rare features, 5822 shattered all expectations when it sold for over $23m on February 12, 2022. With a price double that of the next highest CryptoPunk, 5822 may have even pushed the entire collection even higher.
#4. Beeple's HUMAN ONE ( $28.985m)
Also designed by Beeple is Human one, a hybrid digital/physical artwork. The painting was auctioned off as part of Christie's 21st Century Evening Sale on 9 November 2021 for a record $28.9 million.
The cool thing about this NFT is that its artwork changes over time. Even though Beeple does not own the art, he retains remote access to it and can constantly update it. As mentioned, the NFT depicts an astronaut walking through different backgrounds as time moves forward.
#3 Clock ( $52.7m )
Its origins are a bit odd for the third most expensive NFT ever sold. After Julian Assange's controversial prison term was controversially extended in May 2019, it was created to raise money for Julian's defense. Currently, Assange is serving a prison sentence for espionage against the United States government, primarily through WikiLeaks. The NFT counts the number of days since Assange has been imprisoned.
This NFT was able to raise $56m with the help of over 10,000 subscribers, who each hold a share of the NFT. The proceeds went to the Wau Holland Foundation, supporting Assange's defense. The creator of the NFT is an anonymous artist named Pak. The artist refuses to reveal their identity in interviews, which fits in well with the cause for which the work is being raised.
#2 The First 5000 Days ( $69.3m )
The NFT was sold to Singapore-based programmer Vignesh Sundaresan, who has made the majority of his money through trading in cryptocurrency markets. He is also the creator of the Metapurse NFT project and is better known online as MetaKovan. This is the most costly NFT ever sold to an individual investor.
Beeple's artwork is world-class and well-regarded in the community, and this creation is essentially a collage of 5000 of his paintings. He promised to make one piece of art every day beginning in 2007, and here is the outcome. Needless to say, it was well worth the effort.
#1 The Merge ( $91.8m )
Finally, the most expensive NFT on the list! The Merge by the anonymous artist, Pak. Finally, the most expensive NFT on the list! The Merge by the anonymous artist, Pak. The NFT consists of three huge white masses (dots) on a black backdrop. The more mass customers there were, the greater their mass became. The NFT has a scarcity mechanism that assures token supply declines over time. Every Merge token transmitted merges with the receiving wallet's token, resulting in a larger mass value and a single token. Perhaps this will culminate in a single ultimate mass over time.
This is the only NFT on this top 10 list to have multiple owners, besides Clock, and it shows in the crazy price tag on it.
Closing thoughts
NFTs are all set to become one of the most valuable assets of the future. But, how high is the ceiling for NFT prices? In conclusion, if you invest the right amount of money into the right projects and keep your patience, you might end up sitting on a nice little fortune down the road. Best of luck in finding the next CryptoPunk or Bored Apes!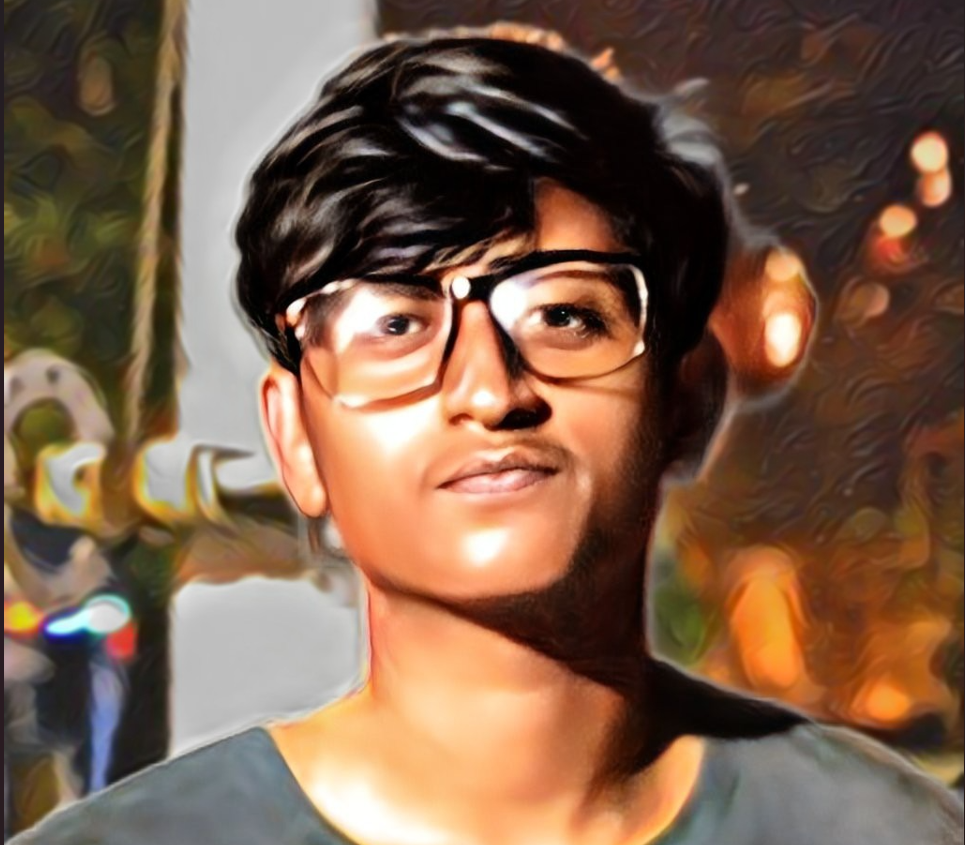 Mitrashis is a computer science freshman and a Metaverse, Web3, Blockchain, and Crypto investing enthusiast. He loves to play Football and Ukelele.