With LUNA hitting zero, Ethereum and Bitcoin falling over 50% in only a few months, and more uncertainty than ever challenging the market, 2022 has not been a great year for cryptocurrency.
In fact, Bitcoin is currently sitting around 70% down from its November 2021 high of nearly $70,000, currently bordering around the $21,000 mark. Equally, the second-largest cryptocurrency, Ethereum, is down nearly 40% in just the last 7 days, demonstrating the absolutely plummeting state of the crypto market.
With a global recession on the horizon, century-high inflation rates in some countries, and rising living costs, it's no wonder that crypto is also feeling the effects of the global market downturn. However, while some extremists are forecasting the end of crypto, others are seeing this as a primary time to change blockchain's building habits.
While the vast majority of decentralized finance applications (DApps) are built on Ethereum, recent additions to the world of Bitcoin's blockchain ecosystem have seen more and more people turn back to this original cryptocurrency.
In this article, we'll be diving into the falling crypto market, outlining the major concerns and reasons behind this fall. From there, we'll explain why Bitcoin is resurfacing ahead of Ethereum as a key player in the blockchain building landscape, outlining the phenomenal separate layer ecosystems that are leading this charge.
Why is the crypto market crashing?
It's difficult to find a cryptocurrency that's not currently in the red in any 24-hour trading period, with crypto currently being at its 18-month low across the board. The fault with this massive downturn lies equally in the camps of decentralized and centralized institutions. For example, the US Federal Reserve has recently increased the rate of interest in an attempt to control debt. However, this has led to many seeing a recession on the horizon, causing major stocks to plummet in value.
Equally, with regulatory changes in Russia that prohibit the mining of cryptocurrency on Russian soil, as well as the failure of the States to introduce a crypto index fund that's state-backed, many people are failing to see the long-term longevity of this system.
The potential risk that lies within crypto was further outlined by the complete collapse of LUNA, a cryptocurrency that wiped out $40 billion worth of investments in a matter of days. At highs in March 2020, LUNA was worth around $120 USD per coin. Right now, only one month later, LUNA is worth $0.000059 per coin, with the complete collapse of this ecosystem demonstrating the total eradication of the crypto.
Beyond the simple knock-on effects of the stock exchange and general economies beginning to drop, large-scale cryptocurrency institutions are also demonstrating structural problems. At their core, blockchain companies follow the idea of user control and lead development. In the world of Web 3, the user is meant to be in charge of absolutely everything.
However, over the past few weeks, we've seen major blockchain platforms like Binance stop users from withdrawing funds. Equally, The Celcius Network, which prides itself on giving users total control over their finances, stopped all 1.7 million users from making any withdrawals of their own funds. Acts like these call into question just how 'Decentralized' these platforms are, when they can choose to completely stop functioning when their own stability is potentially undermined.
The mix of market conditions with the response from major crypto exchange platforms has sent the world into panic, further causing the freefall of cryptocurrency.
In times of uncertainty, going back to the source is vital
With the major uncertainty that surrounds cryptocurrency in general, investors are worried about the long-term longevity of their investments. Especially when it comes to DApps or DeFi platforms that are built on a cryptocurrency that could suddenly go to zero, worry and distrust have reached an all-time high.
In these times of worry, more and more people are starting to reorientate their investing patterns, turning away from more experimental coins and focusing on more stable options. In the world of cryptocurrency, the most certain or stable asset is Bitcoin, the very first crypto that currently holds around 37% of the entire market.
As people don't want to risk investing in a more recently established cryptocurrency and seeing a mass loss, like what happened with LUNA, people are returning to Bitcoin in troves. This has further coincided with several layer 2 ecosystems and interoperable chain links, which are seeking to push the building capabilities of Bitcoin.
While the majority of builds within blockchain are on Ethereum, the additional tools that Bitcoin is now introducing are making this a much more friendly playground for the development of new applications and platforms. As Bitcoin regains popularity due to its relative stability, alongside the addition of these new tools and platforms, Bitcoin is quickly becoming an attractive blockchain ecosystem for developers.
What are the advantages of building on Bitcoin?
While the main advantage that Ethereum boasts when it comes to building blockchain applications is its developer toolkit, recent developments in this space will soon make this a neutral point. As Bitcoin gains more of a developer community around it, tools and platforms are continually being developed that will further facilitate the construction on this blockchain network.
What's more, Bitcoin has a few core advantages that – as it is the very first cryptocurrency with the most history and development – other cryptocurrencies simply cannot reflect. For example, there are three pillars that outline the experience of building on Bitcoin as completely on a different level:
Adoption is at an all-time high – While Bitcoin has been swept up into the crypto downturn of the last few months, it is still undeniably the most widespread cryptocurrency in terms of mainstream use. From El Salvador using Bitcoin as a legal tender to Fortune 500 companies and Hedge Funds using Bitcoin within their financial planning sheets, this coin has reached about as far as you can go. Even when only looking at trading volumes, Bitcoin eclipses other cryptocurrencies, having nearly double the trading volume of Ethereum and 20 times that of Solana. With this level of mainstream use and trading, Bitcoin is undeniably here to stay, making this a wonderful choice for those that want to construct projects for the long run.
Bitcoin is the Original – Much like boasting a higher trading volume than other cryptocurrencies, Bitcoin is also the cryptocurrency that is most widely held, with over 84 million different wallets holding this currency. This level of adoption provides an incredible base of accessibility and usage, making this a wonderful blockchain system to use for building.
Unbeatable Security – Bitcoin is by far the safest cryptocurrency to hold, only suffering 12 successful attacks against this system in the whole of 2020. As a system that has been around the longest, Bitcoin has unparalleled levels of security, with the further addition of secondary and third layer chains only making this blockchain more secure. As it is resilient to hacks, stress attacks, and generalized scams, this is by far the most secure cryptocurrency, making it a wonderful choice for those looking to build.
While these are not an exhaustive list, they are part of the reason that more and more developers are currently turning to Bitcoin's advanced blockchain system as the playground for their new builds.
Turning away from the less secure Ethereum, Bitcoin – as the original coin – is the natural progressor to take the title of best blockchain for development. When considering the work of companies like Stacks, which are using smart contracts to give Bitcoin further functionality when it comes to building DApps, we doubt it'll be long until this crypto takes the top spot.
Stacks is currently focusing on developing new infrastructure and developer tools that connect into the Bitcoin ecosystem through smart contracts, being located on a separate layer but radically boosting the central blockchain's capabilities. Over time, as Stacks and other companies that focus on expanding the utility of blockchain continue to develop, it will be in prime position for new builds.
Final Thoughts
In the face of a crypto downturn, investors around the globe are once again becoming more conservative with their investments. Instead of expanding to other blockchain ecosystems, they are consolidating their investments in the very first cryptocurrency, Bitcoin.
This movement aligns with the current trend within blockchain of layer-2 ecosystems providing further utility to Bitcoin through smart contracts and interoperable links. As these two trends intersect, Bitcoin is gaining all the tools and traction it needs to become the go-to developer playground for new DeFi systems and applications.
While Ethereum currently has the top spot, the increased worry about its longevity, combined with the ongoing improvements of Bitcoin, is bringing its dominance into question. Over the next 18 months, we're likely to see a dramatic change to the balance within DApp development, with Bitcoin coming out on top.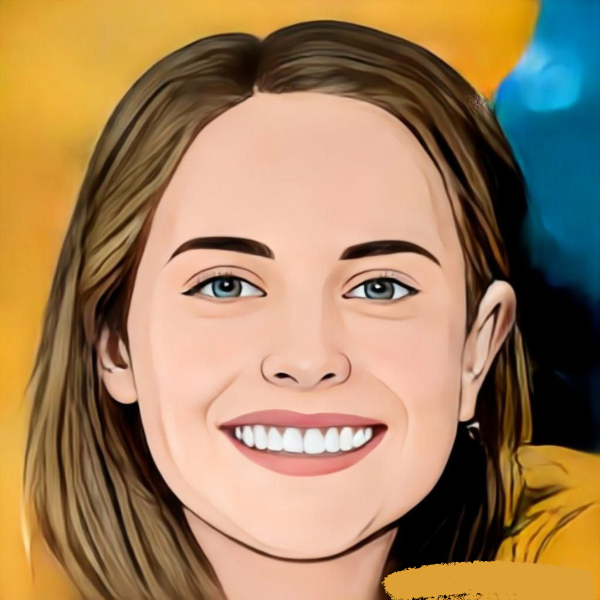 Scarlett is working as PR Manager with Coinfea. She has worked as a PR and Outreach executive with a reputed company in the past. She loves to create a good network of people and companies.