Ripple is a blockchain project that has claimed to have the potential to disrupt the global payment system. It's a real-time global payment protocol that allows anyone to send money across the globe in a matter of seconds. In the cryptocurrency community, Ripple has been known as a Bitcoin alternative in terms of accomplishing the goal of using digital assets for payments, but with a little bit of an added twist.
Ripple Labs is a private company that is founded after the creation of private blockchain XRP Ledger to create services on the top of this blockchain to solve real-world issues. The company claims XRP ledger as a decentralized blockchain, however, experts have raised many questions over Ripple's claims to decentralizations. In this blog, we will discuss if XRP ledger is a decentralized blockchain, controversies and if it has the potential to uproot the existing global payment system SWIFT.
How does Ripple Work?
Before diving further it is important to note some key differences of confusion interchanging words. Ripple or Ripple labs is the name of the parent company that developed and uses the XRP blockchain. XRP ledger is the name of an open-source blockchain that is used for many purposes. XRP is the native currency of this blockchain and is used mainly for cross-border payment settlement.
According to head cryptographer at Ripple Labs, David Schwartz, along with Jed McCaleb, Arthur Britto developed the XRP ledger in June 2012 and then decided to establish a private company (formerly Opencoin and now known as Ripple Labs) that could harness this technology to build products and services.
One of the prominent outcomes of this technology was the use of its native token XRP to settle the cross-border payment in a matter of a few seconds. Also, the new service reduces the overall transactions fee by more than 1000%. Ripple is working to use these benefits of the XRP ledger to create a New Global Payments Infrastructure.
Below is how the currently traditional cross-border payment system based on SWIFT works:
The existing banking infrastructure takes more than 4 days to settle a payment sent to another country along with high transaction fees. Moreover, there is no transparency on the exact transfer fee levied on a transaction. As per Ripple, it has committed to radically transform this outdated system of cross-border payment settlement with its revolutionary technology. As per Ripple's letter to Canda proposing the advantages of adopting its system, below is how Ripple protocol works and solves this big problem.
Notably, Ripple only takes 5-6 seconds to process the payment from one place to anywhere in the globe. Additionally, it brings complete transparency on the fees so that the receiver must aware of the exact amount they will get.
Using RippleNet, a global network that banking and financial institution could use to make real-time, low-cost, and fully trackable payments on a global scale. It usages a standardized ruleset to efficiently send and receive payments around the world.
While Ripple boasts its groundbreaking technology is better than the SWIFT system and can help save billions of dollars spending simply on transaction fees, there are some significant obstacles in achieving its dream.
Is decentralization of Ripple a Myth?
The decentralization of Ripple is one of the prominent questions raised by the crypto community that assume decentralization is the core of any cryptocurrency. Bitcoin can fall on the list of cryptocurrencies that have no central authority but are completely owned by the community.
 It is not the same with Ripple, the company founders decided the maximum number of XRP that could ever go to circulation and claimed 100% ownership. Out of a total 100 billion supply of XRP, 80 billion was allocated to the Company, Ripple Labs and 20% stayed with the founders. Currently, 48 billion XRP is circulating in the market, and the rest, around 60% of the total supply is retained by the company.
In an answer to a question pertaining to the decentralization of Ripple, current CEO Bard Garlinghouse, said "Ripple is not centralized. To be clear, if Ripple disappeared today XRP would continue to function. To me, that's the most important measure of whether something is decentralized"
Garlinghouse's argument seems to be correct in the context of keeping up the XRP ecosystem despite any direct influence of Ripple. However, XRP does not align with the core philosophies that describe the system as decentralized or not controlled with any single entity.
The major issue towards achieving the status of decentralization is Ripple's stack of XRP. This massive stack of XRP can easily be used to change the dynamics of the XRP ledger as per the wish. Despite, the fact that the release of XRP is regulated by ambiguous and self-established rules of escrow.
Additionally, the absence of miners makes its decentralization claim more dubious. Transactions in the XRP ledger are currently validated by a hand-picked group of "trusted" nodes. This ground of validators is entirely under the control of Ripple. Interestingly, Ripple claims, these node validators do not get paid in transaction fees or XRP tokens, instead, these validators participate in keeping up the blockchain for a variety of reasons including some who simply believe in this project. Now that does not sound like a convincing answer.
In addition, Ripple claims to have only 7% control over the total nodes, while top cryptocurrencies are controlled majorly by private mining firms.
XRP blockchain has substantial advantages over proof of work blockchains, in terms of saving energy wasted on solving complex math problems. It also claims to be the first global blockchain to be carbon neutral as it does not either require validators to solve mathematic questions or stake tokens to participate. However, these features of Ripple come at the cost of decentralization.
Ripple Vs. SEC Lawsuit, who is leading?
Ripple has made some real impact to disrupt the current financial system by tieing up with major banks across the globe. As per an AWS case study, currently, RippleNet has nearly 100 members around the world who use Ripple services for latency-free payment settlement. Some of the prominent names that collaborated with Ripple are Santander Bank(USA), BeeTech(Brazil), SBI Remit (Japan).
While the list goes on, the adoption of RippleNet has came to halt after U.S Securities and Exchange Commission has filed a lawsuit against Ripple Labs Inc. over alleged fundraising of over $1.3 billion through "an unregistered, ongoing digital asset securities offering".
As per the official lawsuit, Director Stephanie Avakian, Director of the SEC's Enforcement Division explains the background of this case.
"We allege that Ripple, Larsen, and Garlinghouse failed to register their ongoing offer and sale of billions of XRP to retail investors, which deprived potential purchasers of adequate disclosures about XRP and Ripple's business and other important long-standing protections that are fundamental to our robust public market system"
There were such cases filed before, however, all those settled with payment and reached a mutual agreement. In this landmark case, Ripple has countered the claims of the SEC and alleged it for biased assessment in declaring XRP as security.
The case is still pending, and both sides are claiming to have evidence to prove their point and win this lawsuit.
So far, ripple has a substantial stand and it's continued to put arguments to prove its point that XRP is not a security, and if it is SEC should put forward the clear and explicit terms that dictate any digital assets as security.
SEC has not yet brought any tangible evidence that quashes Ripple's claims. Lately, Ripple gained a big move over this litigation with the ruling court denying SEC's demands to strike Ripple's defense over not serving a fair notice that what they were doing was not in compliance with the existing securities law.
While Ripple is leading this case so far, the outcome is still pending. If Ripple wins this case, it would be a landmark victory for the whole crypto industry as it will force the authorities to maps out clear and explicit laws to regulate digital currencies. It will further handover the regulatory to CFTC which is not as strict as SEC. Hence, it will help fourish the crypto market with lighter regulations.
Moneygram ended its tie with Ripple right after the SEC filed this lawsuit. Ripple's win will play a crucial role in expanding the adoption of RippleNet and giving assurance to financial authority overuse of this payment company's network.
Will Ripple Ever Replace SWIFT?
Ripple indeed has many notable advantages over the legacy system. But the question is, will it ever replace SWIFT which is being used by over 11,000 banks and financial institutions across 200 countries?
There is no straightforward answer, but there is no denying the impact of Ripple in disrupting the existing system. Ripple has already worked with almost 100 banks. These banks are using Ripple's exclusive software and technology to save dollars, time, and resources. And many institutions are interested in trying Ripple's cutting-edge technology. But considering replacing SWIFT, a massive network of 11,000 banks is still a far fetch dream for Ripple.
The questions are obvious, is the Ripple network is ready and mature enough to handle transaction velocity and support inter-bank transactions of over 11,000 banks? Do banks have enough confidence in Ripple to ditch the years-old trusted SWIFT?
In addition, SWIFT is also working with blockchain firms to experiment and explore the possibilities of utilizing blockchain technology to upgrade its network.
Taking over a massive SWIFT network does not seem to be possible for Ripple anytime soon. Having said that, if not now and not by Ripple(until it matures to the required scale), someday SWIFT will be eventually disrupted by blockchain technology.
Final Words
XRP, The 6th largest cryptocurrency by market cap indeed has an edge over other projects in this landscape. Its efficient and secure network has already proved its role in solving real issues. Among other payment-oriented cryptocurrencies, none has a sophisticated technology equivalent to Ripple in solving major issues being faced in cross-border payment settlements.
Despite the criticism over Ripple's centralization or being operated by a "For Profit" company, its open-source blockchain is available for everyone to build a product or service. Ripple is undoubtedly more than just a cryptocurrency, and it has grown consistently over the years, but its future is extensively relying on the favorable outcome of the SEC lawsuit.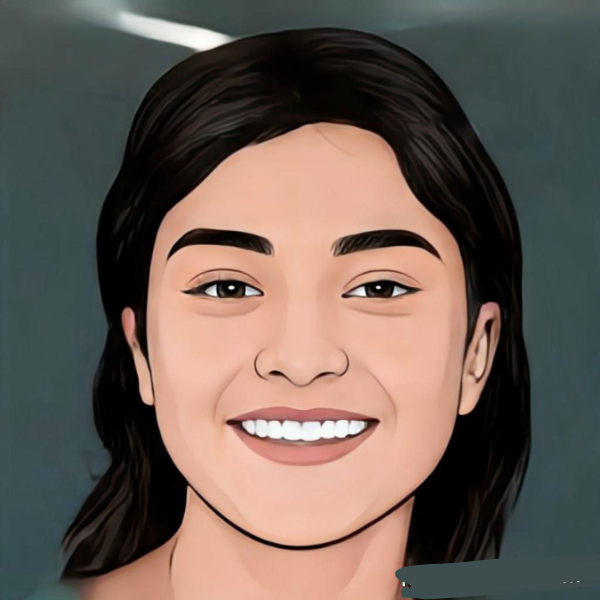 Gargi Sinha is working as Senior Journalist at Confea. She has completed her Masters in Journalism from Delhi University. She has interest in crypto and blockchain technology.