India has been the leader in blockchain technology, going to be the frontier of the next iteration of the Internet, Web3. A report published by NASSCOM, an Indian association of software and service companies, reveals a massive emergence of Web3 startups in India with a huge increment in numbers from 2020. Web3 is speculated to be the transition of the internet from company-owned to community-owned infrastructure.
According to the report, the Blockchain market has attracted Venture capital (VC) funding of $30.5 billion in 2021. India alone has garnered a $1.3 billion investment in Web3 since 2020, with an average deal size of $10 million. Furthermore, as per the report forecast, the web3 economic value will add a whopping $1.1 trillion to India's GDP by 2032.

India has a massive technical talent pool. Currently, there are 75K tech talents active in the blockchain industry. Currently, India is the 3rd biggest talent pool in web3, with an 11% global share. As the demand for Web3 talent is expected to grow by 120%+ in the next couple of years, India could leverage its talent pool for the inflow of investments, especially in Web3-based projects.
However, there is a major blockade in the wide adoption of web3 in India. Moreover, most of the web3-based startups are facing issues in scaling up their project and looking forward to moving from outside India.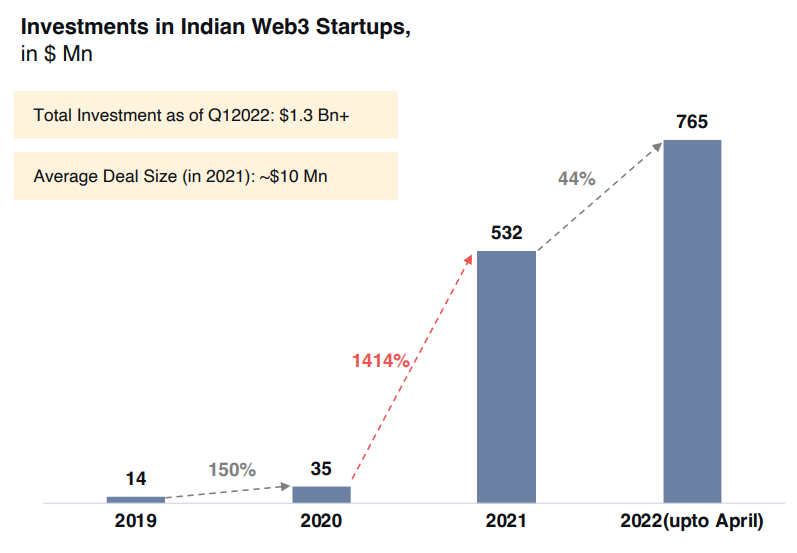 As per the report, a major chunk of these obstacles is going to the Government of India (GOI). Since its early days, the Indian government has been critical of cryptocurrency. The Reserve Bank of India had banned financial institutions from offering support to any entity involved in Crypto. Although the ban has been lifted, the GOI has taken a tougher stance to discourage individuals as well as businesses to involved in Crypto. Despite having a straight 30% capital gain tax on Crypto, the government of India has not taken any step in creating a promoting environment for the web3 startups.
The lack of any regulatory clarity on crypto further discourages the business from setting up a permanent base in India. Companies based outside India are utilizing cheap Indian tech talent and thriving, while Indian startups are planning to move their head office to another Crypto-friendly company. The report allocates 80% of the total blocks in the growth of Web3 in India to a lack of regulatory clarity. The rest of the problems are associated with the negative image of Crypto and the absence of awareness about Web3 and emerging technology across the masses.
India could be a booming landscape for emerging technology and a frontier in web3 if the GOI offers a promoting and friendly ecosystem web3 based projects. India is already contributing a major share of web3 talent and attracting venture capital investment. It could be a major contributor to the growing economy of India if web3-related terms become friendly and welcoming over time.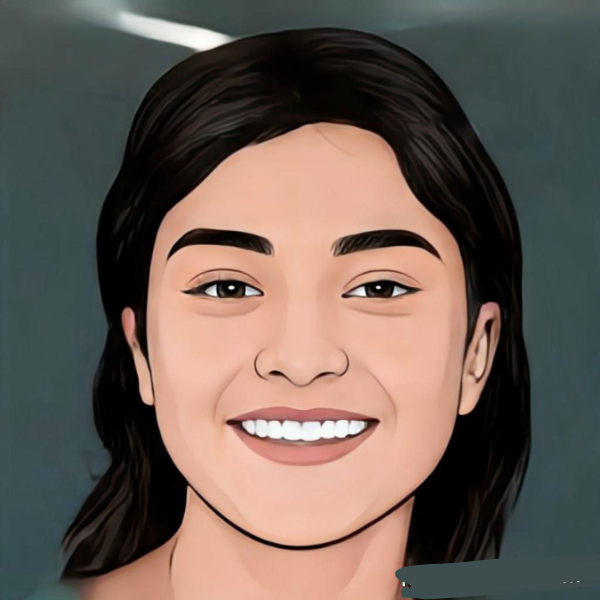 Gargi Sinha is working as Senior Journalist at Confea. She has completed her Masters in Journalism from Delhi University. She has interest in crypto and blockchain technology.