The number of cryptocurrency users has tremendously increased over the years. In fact, according to reports, in 2021, the number of crypto users surpassed the 300 million mark. 
With crypto gaining significant traction around the globe, payment methods are slowly changing. One of these payment methods is the use of crypto debit cards.
Many merchants around the world have already authorized the use of crypto. Thus, it's not a surprise to see crypto debit cards become the new norm.
Are you still wondering if a crypto debit card would be a good fit for you? Here are the advantages of cryptocurrency debit cards.
1. Changes in time
As times continue to change, the payment methods continue to evolve. These methods have become more complex and more convenient. In fact, the most preferred method of payment is debit cards. This is according to some recent surveys conducted in the U.S.
Besides, a 2016 Gallop Poll showed that only 14% of Americans used cash for most of their purchases. Other recent surveys showed that the number has significantly reduced to almost 10%.
It's no doubt that the popularity of these cards is due to their convenience or other reasons. However, one thing is for sure, debit cards have become one of the dominant payment methods in the world.
But to understand the benefits of crypto debit cards, it's necessary to compare them to regular cards.
2. Crypto Rewards
One incredible advantage of cryptocurrency debit cards is the ability to earn rewards. Unlike most regular debit cards, most crypto cards have a reward system. And some of these benefits are incredibly amazing.
Most crypto debit cards have reward systems. But these rewards systems might vary from card to card.
For instance, Crypto.com issue different types of card. And your type of card will depend on your stake amount. You earn a 2% cashback reward after purchases if you own the lowest tier card. If you own the top-tier card-Obsidian, you earn an 8% cashback for your purchases.
Crypto.com also offers more benefits if you own one of the top-tier cards. These benefits include a free subscription to Netflix, Amazon Prime, and Spotify. Also, the longer and the more you stake, the more you earn rewards.
Besides cashback rewards, other crypto debit cards use referral programs to reward users. Club Swan debit card falls in this category.
By referring another user to Club Swan, you earn 20% of the joining fee to your account. The joining fee varies with the type of membership. The membership types include Starter, Premier, VIP, and Chairman.
3. Versatility
Another benefit of crypto debit cards is the ability to use your preferred currency. This is thanks to most crypto wallets' ability to handle multiple currencies.
For example, Club Swan and Wirex cards can handle over 150 different currencies. And this includes the fiat currencies like the Euro, the Japanese Yen, and the U.S dollar.
This benefit comes in handy if you are an enthusiastic traveller. Thanks to these cards, you don't have to exchange currencies when you travel abroad.
Whenever you pay with your crypto debit card, the crypto gets converted to local currency. And this versatility is thanks to processing companies like MasterCard and Visa.
Even better, these cards can easily bypass economic instability found in different countries. So unlike fiat currencies, cryptocurrencies aren't subject to easy manipulation.
In short, crypto debit cards aren't prone to some factors affecting fiat. Some of these are foreign transaction fees and currency conversions.
For instance, Venezuelans have reverted to crypto because of economic instability. Most of these people are now using Bitcoin to bypass the country's inflation. 
Also, most cryptocurrency debit cards charge no withdrawal fees. And thanks to Visa and MasterCard, you can make ATM withdrawals anywhere in the world. However, it's good to note that most ATMs still charge their withdrawal fees.
Also, compared to regular debit cards, crypto debit cards have fewer transaction fees. According to a Federal Reserve report, the typical transaction fee for most debit cards is 24 cents. 
Besides transaction fees, regular debit cards also charge other fees. These fees include foreign transaction fees, usage fees, and services fees. However, this doesn't mean crypto debit cards aren't subject to fees. But their fees are remarkably lower than those of regular debit cards.
4. Easy to use
The simplicity that comes with cryptocurrency debit cards is quite fascinating. Like a regular debit card, all you need is to swipe your card or enter your card details during payments. Even better, you get a virtual copy of your card for one-time online transactions.
Some cryptocurrencies take a long time to confirm. So the card issuers will often cover your payments. After confirmation, the issuers deduct the same amount from your balance. This increases the number of cryptos used in daily spending.
Cryptocurrency debits come with a downloadable app or a portal. You can simply fund your crypto debit card directly from your crypto wallet on this app or portal.
Most crypto card issuers enable you to store a variety of crypto in your crypto wallet. Therefore you can fund your card with Bitcoin, Ethereum, or any other crypto.
Additionally, you can use this application to send, receive or even buy cryptocurrency. This takes the convenience of crypto debit cards to a whole other new level.
5. Security
Most crypto cards issuers have ensured top-notch security for their crypto debit cards. Despite making crypto transactions seamless, these cards ensure your crypto is always secure.
Most cards come equipped with next-level security measures. Due to these security measures, the security of your crypto is at its maximum. These security measures include biometric scanning, two-factor authentication, and a passcode.
You can find these security measures in crypto apps that come accompanied by your card. So if you happen to lose your crypto debit card, you can lock the card remotely from the app.
Also, from the same app, you can change the pin of your cards or even report its loss. This only takes you a matter of seconds in case you lose your card. An example of a card that uses these measures is the Coinbase debit card.
The more you use a crypto debit card, the more you realise how advantageous it can be. But, before you order a crypto debit card, make sure you educate yourself first. By educating yourself, you will easily weigh your options. Eventually, you'll come up with a card that favours your lifestyle.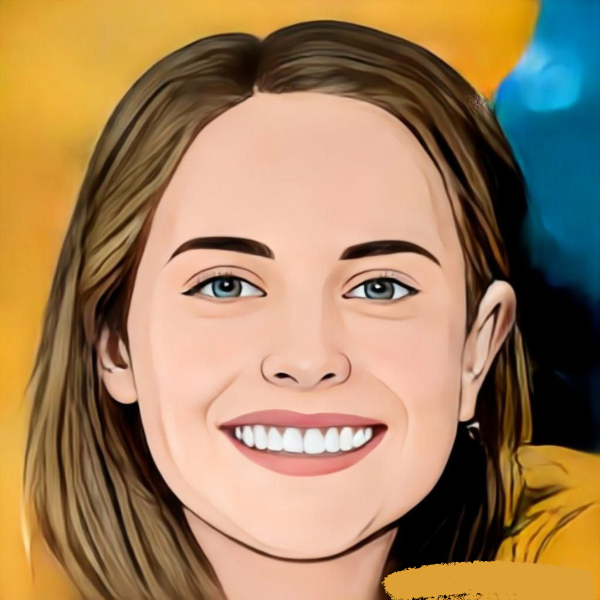 Scarlett is working as PR Manager with Coinfea. She has worked as a PR and Outreach executive with a reputed company in the past. She loves to create a good network of people and companies.