Voyager Digital is a digital asset provider firm that has made its condition impossible enough for traders to forget. US financial regulatory bodies have appealed to this crypto lender Voyager Digital to discontinue and abstain from creating "false and misleading" stories. As per the regulators of the nation, Voyager Digital declares state that the U.S. authorities had been shielding the funds of its customers.
This advancement has brought new insight into the crypto market. Traders are enraged about the way Voyager has acted towards them. In reference to the same, the Federal Reserve and the Federal Deposit Insurance Corp (FDIC) asked the crypto lender to officialize a formal clarification of this for everyone. The in-charge demanded how can Voyager deceive its clients by promising that their money associated with the firm would be made up by the FDIC. The FDIC demands against the crypto lender were clear via a recent post on Twitter.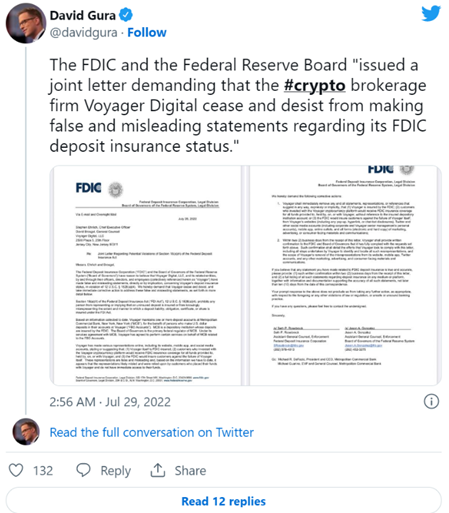 The FDIC even disclosed that, throughout the downtrend, the company's executives and members in authority made numerous claims and gave several assurances depicting that the firm itself was FDIC-insured. Which made the traders who became the clients of the firm believe that the agency's crypto asset portal would have the money insured. Also, if the crypto lender ceases to function somehow, FDIC would insure the traders to help with that breakdown phase.
Fed and FDIC joined hands to order the crypto lender to remove any deceptive appeals within 2 business days of getting the official doc. The notice also says that, even after the firm agrees to the orders given in the cease-and-desist document, the regulators fully hold the right to take additional measures if needed.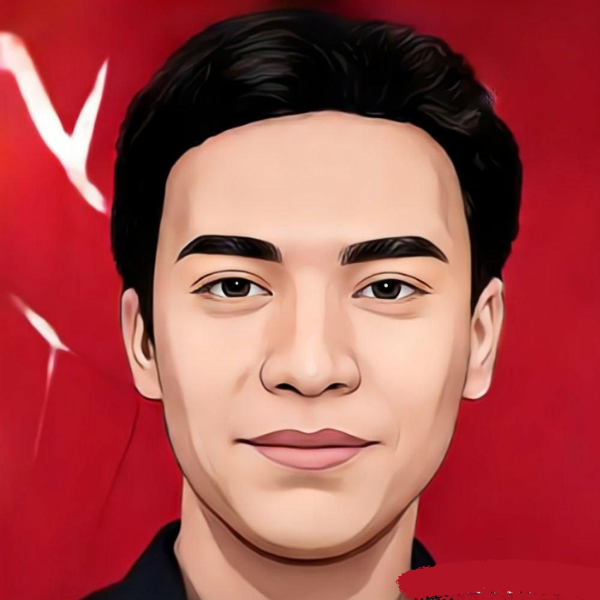 Kevin has a huge interest in the Crypto world, he is a firm believer in blockchain technology. Kevin is working as Journalist with Coinfea.