Metaverse is a broad concept that includes virtual reality, digital economy, and blockchain gaming, to name a few. To answer the question "Is GALA a Metaverse Coin?" the answer is Yes. GALA is a native token of Gala games, a blockchain platform that offers play-to-earn games built on blockchain technology.
Gala games ecosystem is built in Ethereum and Binance Smart Chain blockchain. However, the Gala network is secured by a set of its own 'Founder Node.'
Gala Games: A Revolution in Play to Earn Gaming
Gala Games, the parent company behind the GALA, is founded with the motto of "blockchain games you'll want to play." Along with a keening development of blockchain-based games that users would enjoy, Gala games has introduced a real earning through playing games available on its platform.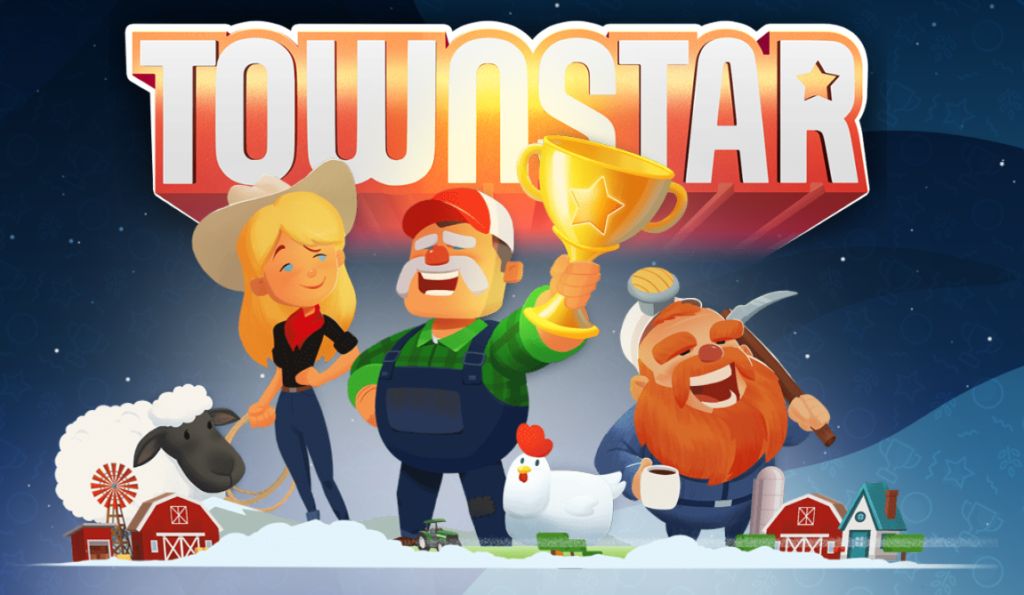 Players spend numerous hours in front of the screen playing games, and instead of cashing out that time, players are forced to pay for the in-game items. Furthermore, those in-game items are not always permanent and can be cashed out for real-world money. In contrast to this prevalent concept, players of Gala games could claim ownership of the in-game items they have earned. Moreover, they can sell these collectables for GALA tokens.
Gala Games has gained a user base of 1.3 million monthly users since its launch in 2019.
GALA Token and Metaverse
Metaverse has grown rapidly, and major native crypto and mainstream technology companies are joining this revolution. Gala has been part of the Metaverse since 2019 and has grown significantly over the course.
GALA is the utility token that players can use within the Gala ecosystem to purchase and sell the NFT and In-game items. Furthermore, the GALA token is used to pay the 16K users who support the Gala Games through running the node.
Gala Games NFT Collectibles
Gala Games has launched an exclusive NFT collectable VOX, inspired by the popular game 'Walking Dead. This collectable is available at popular NFT marketplace OpenSea.
A total of 26K Gala NFTs have been sold so far. And the most expensive Gala NFT is sold for $3 million.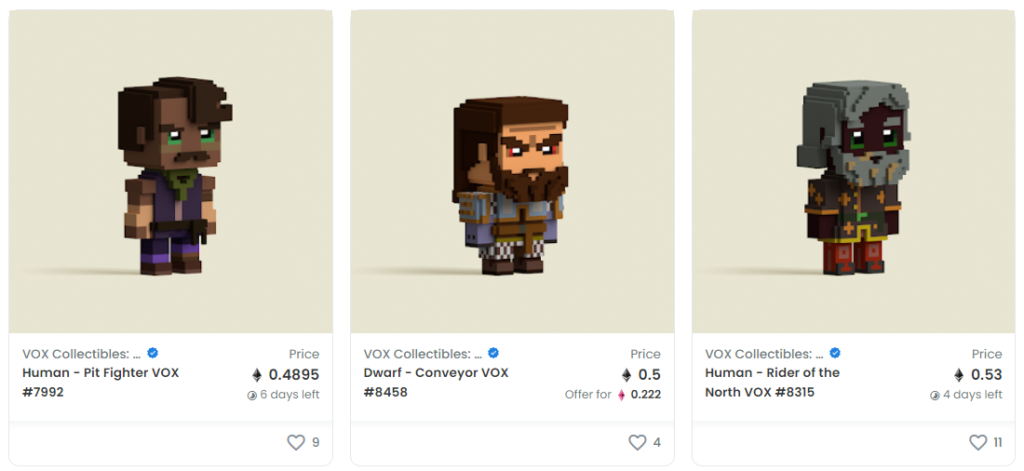 Along with the exclusive VOX NFT Collectible, Gala's own marketplace has an abundance of NFTs, most of which are in-game items. As in Gala Games, players own whatever they win in the games; they can sell these unique items as NFT.
GALA Token Price Prediction
Metaverse coins have skyrocketed since Facebook adopted the new name 'Meta.' Metaverse and Web 3.0 will overtake the current infrastructure, and hence investment in Metaverse coins is a wise decision.
The Gala token is one of the fastest-growing Metaverse coins. It is currently ranking at number #70 with a market cap of $1.35 billion. Gala has not managed to bounce back hard since touching an all-time high of $0.83, and the price is curring, ranging between $0.3 to $0.15.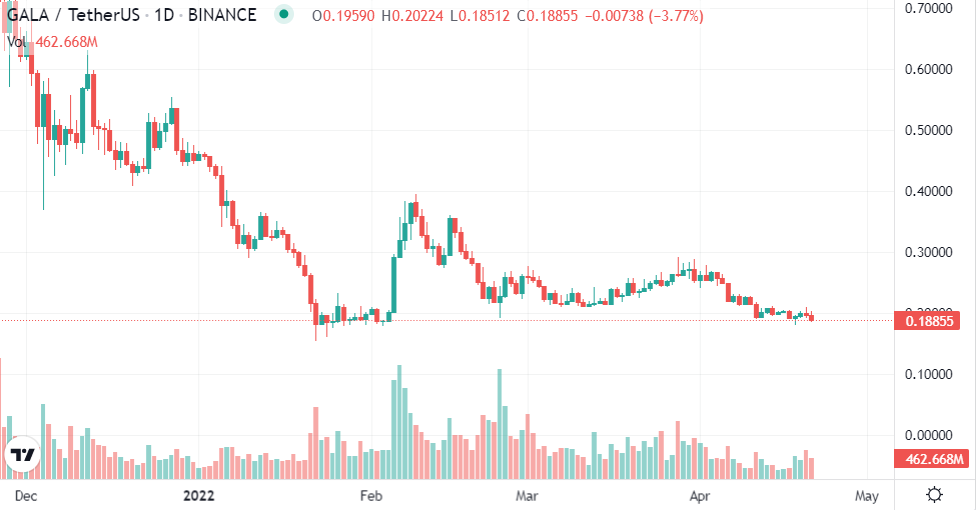 Gala currently has a single game, 'Tower star, ' live on its platform. The rest of the games are 'in development and soon to be live. The launch of new games such as The Walking Dead: Empires, Superior, Legends Reborn could drive more players to this Play to Earn Metaverse and lead to a positive movement in GALA price due to increased demand.
According to a technical perspective, the GALA token is currently holding key support and has gone through accumulation for a pretty long time.
GALA could be an excellent investment for the long term, as the Metaverse is in its earliest phase, and it has the potential to grow multifold in the future.
Where to buy Gala Games (GALA)?
GALA is currently available on major crypto exchanges. Users could buy GALA token from Gate.io, Kucoin, and Bittrue.
GALA token is also available on DEXs Sushiswap and Uniswap.
Final Words
GALA is a metaverse coin as the project is building blockchain-based games and includes significant elements of Metaverse such as play to earn a feature to claim ownership of the acquired in-game items.