A new Web 3.0 project is in development under the watch of Ethereum's co-founder Vitalil Buterin. The title of the project's whitepaper is given as "Decentralized Society: Finding Web3's Soul." As the name suggests, the project would focus on creating an entirely decentralized society (DeSoc). To achieve this objective, Buterin suggests the need for building Soulbound Tokens (SBTs). 
These tokens are going to act as a scanner to fetch authentic individuals' information. They will be based on blockchain technologies. 
As per Buterin, SBTs will be launched in the market by this year-end. The co-authors and Buterin expect these tokens to become mainstream by 2024. The combined market cap share of the top Web 3.0 token networks is estimated at up to $27.5 billion. It is expected that SBTs would contribute their share and expand this value more.
The article discusses all the essential information about SBTs; read further to explore.
What Do We Mean By Soulbound Tokens (SBTs)?
These are a type of digital tokens that are publicly verifiable and non-transferable. They can be used as a CV for Web 3.0 users as they can contain users' credentials, memberships, and affiliations. The idea of soulbound (SBT) is inspired by World of Warcraft, a popular video game. In the game, users get rewards in the form of Soulbound.
As the name suggests, these tokens are permanently bound to a particular account or wallet for its whole lifespan. The host of these tokens is called Souls. They could be accounts or wallets.
The capability of Soul is quite impressive. It can store unchangeable records, including employment history, educational info, work experience, and so on. Acting as a virtual resume, SBTs efficiently help build the digital reputation of users among web 3.0 solutions.
In its ecosystem, an organization, entity, or individual can endorse as a Soul person once they conduct business together successfully.
With this concept, a Soul can reflect trust, integrity, credibility, and affiliations. Thus, it encourages development of Web 3.0 networks that are not based on money-oriented systems. Instead, they depend upon reputation and provenance.
Understanding the working of Soulbound Tokens
The NFT craze has grown over the last few months. In Asia and the US, the NFT keyword has hit high in Google searches. But, Soulbound Token (SBTs) comes with a new NFT framework. These are basically non-transferable NFTs. It means that, unlike usual NFTs, you can not move SBTs to secondary markets like OpenSea. The main job of SBTs is to act as social identity and proof-of-concept for different kinds of digital assets and data. Furthermore, these tokens function through a community recovery mechanism. It defines the membership of each Soul across a wide number of communities for recovery. 
What is the importance of SBTs?
SBTs are created to counter the limitations of existing Web 3.0 solutions. Despite major growth, the trust factor is still missing in the Web 3.0 ecosystem. It is because Web 3.0 protocols come with a robust privacy level and anonymity. Because of this, Web 3.0 protocols majorly rely on Web 2.0's centralized structures. Some of the examples include: 
✅NFT collectors depend on platforms like OpenSea and Twitter to showcase their collections. 
✅Decentralized Autonomous Organizations (DAOs) depend on Discord and other Web 2.0 platforms to negate the chances of a Sybil attack and to leverage coin voting.  
✅Decentralized finance platforms are not capable of providing loans that are uncollateralized.  
This is where Soulbound tokens could help in establishing the missing link. It would effectively fill the trust gap in the Web 3.0 ecosystem.
Due to their non-transferability, they act as a medium for generating social identities. Because of this, users and protocols could function depending solely on trust without compromising privacy.
Predicted future of SBTs in our everyday lives
Soulbound Tokens could disclose many futuristic advantages that can change the way we perceive social identities today. For instance, currently, NFTs are the medium that verifies what an individual owns. But, SBTs go a step ahead and help NFT owners to prove who they are and verify their reputation.
Using SBTs, users can look through the changeless history of individuals before collaborating in business with them. For example, SBTs can cross-check candidates' experience before hiring them.
This way, we can expect SBTs to enable an entire decentralized society in the future.
Use cases of Soulbound Tokens
Provenance For NFTs 
There is always a risk of the center point of failure as NFT provenance is based heavily on centralized systems. In one instance, due to a temporary central failure in the OpenSea platform, Twitter took down the NFT profile pictures of users.
However, with SBTs, creators are able to mint their NFTs through their Souls directly. Additionally, with more SBTs via that Soul, NFTs' legitimacy becomes easy to prove. Thus, the platform allows artists and creators to generate a reputation on an item's scarcity.
Resistance to Sybil Attack
As mentioned earlier, SBTs can provide excellent prevention from Sybil attacks. In the existing coin voting model, the majority of individuals in the DAOs can possibly buy around 51% of a DAO token. Once done, they can gain controlling power over the protocol. In addition to this, it's found that the majority of token holders within a DAO are not capable of making informed decisions. With the integration of SBTs, this challenge can be resolved quickly. It can be done by voting rights representations in DAOs.
As these tokens are non-transferable, a single individual won't be able to purchase the required amount of tokens to cause a Sybil attack. Additionally, it is possible to confer voting rights to Souls with relevant SBTs. Some of these include educational credentials, licenses, endorsement through other Souls, and so on.
Decentralized Finance Lending
Another issue with existing lending platforms is that they don't provide certain financial services that traditional finance provides—for example, uncollateralized loans. The limitation occurs due to the presence of strictly privacy-oriented decentralized environments.
With Soulbound Tokens, DeFi protocols can effectively issue financial services, including uncollateralized loans. For this, the protocols will leverage real-time relationships of the Soul across various communities in the form of social credit scores.
Virtual Resume
In general, candidates' CV is scanned to determine whether they are fit for the role. However, this method can sometimes be misleading as there is no way to validate the claims of a candidate. Due to this, multiple organizations encountered events where they hired inexperienced personnel. Further, this did cost them their time and money due to task failures.
Soulbound Tokens (SBTs) can solve this challenge by acting as a publicly verifiable digital CV. Thus, hiring decisions can be based on the received SBTs by a Soul from other organizations. These may include institutions and universities.
Souldrops 
Airdrops launch or token sales is a way to form new communities by crypto projects. But, these methods carry a high risk of Sybil attacks. Due to this, they aren't able to attract the right community.
As mentioned in the whitepaper of SBTs, Souldrops can help projects to appeal to the right communities. For this, the concept conducts computations based on airdrops or other tokens.
Final words
According to some, SBTs will prove to be a reliable and seamless way of information verification. On the other hand, other observers compare them to the authoritarian social credit system based in China. So, which of the above statements could be correct?
Right now, the answer to this would not be easy to find. However, once it gets launched, experts will be able to make more accurate predictions.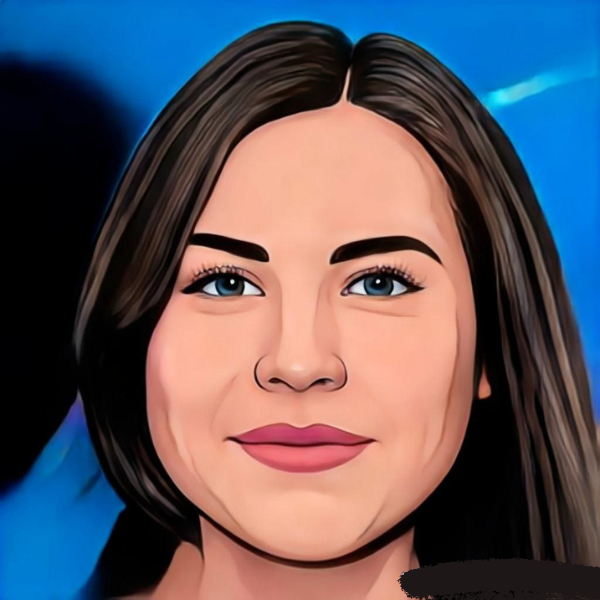 Camila is working as a Senior Writer with Coinfea. She has completed her bachelor's from a reputed college. She loves to write about trading technologies like crypto and blockchain.