At present, there's a rise in the number of companies, start-ups, and DAOs seeking well-trained and skilled web 3 or web 3.0 developers. Thus, promising future opportunities for blockchain engineers and developers are at their peak. This is the best time for developers to master the skill of creating dApps or decentralized applications for the Web 3 ecosystem.
But, to master such skills, one needs a reliable platform that provides proper web 3.0 development infrastructure, services, and tools. Thus, due to the increased search for such platforms, we see the emergence of new blockchains firms competing to become the top web 3 platform development company.. 
So, to help narrow down the best options available, the article shares details of a few  promising Web 3 development platforms. The below-mentioned platforms provide everything an aspiring Web 3 developer needs, from guides and libraries to SDKs for better coding and scalability. 
Top 5 Web 3 Platform development companies
A survey report by Electric Capital across 500k code repositories as well as 160M commits determined that the total number of active web 3.0 developers reached 18,416 in Dec last year. And this number has been continuously increasing. In fact, over 18,000 active Web 3.0 developers tend to commit code in open source Web 3.0 and crypto projects monthly.
Hence, here is the list of the top 5 Web 3 platform development companies that have the capacity to satisfy the increasing number as well as demands of Web 3.0 developers. 
#1 Moralis
This platform is known to be the best infrastructure provider for Web 3.0. It allows developers to access a wide range of web 3.0 services in its space. Some of the services include on-chain data, authentication, smart contracts, and NFTs. The platform has an objective to become the Firebase for Web 3.0.
When a developer builds a new page for NFT minting where users can link their Metamask wallet, Moralis helps developers set up a user interface to query information about the wallet. The platform remarkably saves time and money for developers to build dApps with higher scalability. For Ethereum, Moralis offers an API interface, new project creation tutorials, and a robust SDK for supporting high-performing dApps. 
Furthermore, it allows developers to launch their blockchain nodes and adjust their scalability as per requirements and demands.
#2 Buildspace 
Initially, the platform was built for home-schooling, but it grew into the biggest platform for web 3.0 development with time. At present, there's a developer base of 60k+ who use Buildspace. The platform is one of the most suitable places for both novice and experienced developers who want to master all-new skills. Developers get to engage with a number of simple-to-learn weekly projects. Also, the platform community is pretty large and helpful. Here, developers can share their progress in the community channel and connect with many experienced DevOps. The user interface is sleek, which provides clear navigation. The business model works by matching the developers with actively recruiting businesses looking for skilled candidates.
#3 Thirdweb
It is another growing web 3.0 development platform that enables users and companies to create NFTs and interface decentralized applications. The platform does not need users to have high knowledge of codes to operate it. It enables beginner blockchain developers to build tokens and NFTs, create and set up an NFT marketplace, execute a revenue-splitting contract, and create governance tokens. As implementation of a smart contract is usually a repetitive process, The platform effectively assists in eliminating the errors and hustle across the process. Aside from novice developers, Thirdweb is an excellent platform for less tech-savvy people who want to build web 3.0 crypto projects. 
#4 LoadSys
LoadSys, a Chicago-based software development company, offers an all-inclusive package for a web 3 product development range. Loadsys web 3 platform development services range from custom web 3 software and web app development to Defi, dApp, and smart contract development. Along with web 3 solutions, the company offers many blockchain and crypto-related services. The company is also flexible in devising a custom solution as per the requirements.
#5 Quadrabyte
Another US-based company specializing in web 3, data analytics, and business intelligence services. From crypto coin development to decentralized applications and the metaverse, Quadrabyte is a perfect place for web 3 platform development services. The company also offers easy, cost-effective, and quick Ethereum Smart Contracts solutions.
Quadrabyte also covers the development of public, private, and hybrid chains as well as Custom NFT marketplace development.
Smart contracts in Web 3 development 
A critical component to building a Web 3.0 infrastructure is a smart contract, an unchangeable code implemented to enable blockchain transactions. Any kind of Web 3.0 decentralized project, dApps, and NFT marketplace depends on smart contracts. In the majority of cases, web developers only need to build a frontend application that calls a smart contract.
Developers should look for platforms that offer flexibility to create smart contracts in different programming languages. Also, the presence of a wide range of pre-made open-source libraries, SDXs is a must consideration. Depending on their convenience and preference, developers may start with an EVM or Ethereum-compatible blockchain.
The Final Words
Future technology is continually moving towards the usage of a decentralized form of the internet. Simultaneously, augmented reality and AI technology have increased integration in the current internet experience. The web 3 development companies, as mentioned earlier, can potentially offer multiple promising opportunities for developers and companies in 2022 and further in the space of the crypto market. Having sound knowledge about these emerging trends is beneficial for both enterprises and individual blockchain developers. 
Also Read: Top 10 NFT Marketplace Development Companies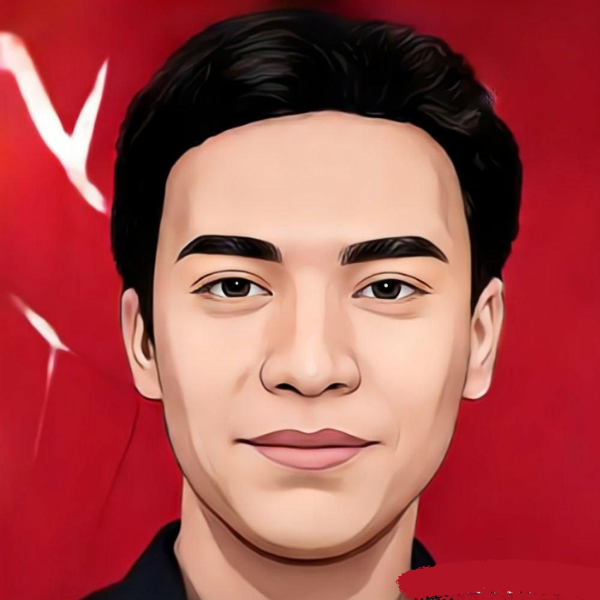 Kevin has a huge interest in the Crypto world, he is a firm believer in blockchain technology. Kevin is working as Journalist with Coinfea.