Pump and dump schemes known as rug pulls are the reason behind many mind-boggling crypto scams. Many investors lost their assets because of such malicious activities. Globally, more than 7.7 million dollars worth of cryptos has been taken from victims by now. Thus, it becomes important for people to know what rug pull scams are and how they can protect themselves from becoming victims. The article shares the meaning of the term and how it takes place. We have also covered how to pre-determine the chances of such scams taking place and protect yourself. So let us get started:
A Brief on Rug Pull scam
A rug pull scam happens when developers draw money off the investors and abandon the blockchain project once it collects an enormous amount of assets. Basically, it is a fake defi or crypto project. People with malicious intent create these types of projects to dupe customers. 
How does a rug pull scam take place?
Rug pull scams generally occur in the following three manners: 
Creating liquidity pool
In this type, developers tend to build a liquidity pool using a newly-minted fake token along with a valid cryptocurrency, for example, Ripple. For this, they infuse the liquidity pool with some currency amount to make the crypto tradable. Once the investors get convinced about the worth of new crypto, they purchase it using their valid crypto asset. Further, their asset gets locked up for a certain period in the liquidity pool. When the token value rises, the malicious developer takes out the entire valid cryptocurrency amount from the pool. The investors are only left with tokens with no value. Last year rug pull scams accounted for 37% of all scam revenue.
Disabling investors from selling tokens
In this type of scam, investors buy hoax digital currency. Here, the developers add specific codes that disable investors from selling their coins in exchanges. Further, when the currency's price rises, developers sell the coin, still investors cannot. Developers can pull out all the investments anytime and disappear.
Developers cashing out
In this rug pull scam, the developer creates a malicious project with a very high-value proposition. The project includes a soon-to-be-released token or a token feature. But in reality, the developer creates and keeps huge amounts of worthless tokens for themselves. With the increase in the price of the asset due to promises and hype, a large group of investors gathers to purchase these tokens.
Next to you, the developer pulls out his shares gradually to prevent himself from getting noticed.
Biggest rug pull scams till date
Compounder Finance
In 2021 or the five platforms named Compounder Finance pulled a scam worth more than 10.8 million dollars. It was found that contracts worth 4.8 million dollars in Ether, 5 million dollars in DAI, and 750,000 dollars in wrapped bitcoin (WBTC) were pulled out from Compounder Finance.
The developer team replaced their audited and secure contracts with malicious ones. It allowed them to steal investors' money. They cleverly imitated the Compounder Finances name, which is a trustable defi interest-earning protocol. It helped them to sweep into investing.
Meerkat Finance
A DeFi yield project named Meerkat Finance caused a rug pull scam worth 31 million dollars in crypto. The scam took place in March 2021 with the help of forked crypto of yearn.finance. The official telegram channel of the platform notified that its smart contract vault had been attacked. From investigations, it was revealed that either the owners were involved in that incident or the Meerkat deployer's private key was compromised.
Squid game cryptocurrency
It is one of the popular rug pull scams. The squid token price showed a sudden rise of 2,30,000% in just two weeks. In 2021 November 1st, the involved developers took out 3.4 million dollars from investors. Next, the token dropped from 2,861 dollars to 0.01 dollars within 5 minutes.
How to avoid becoming the victim
Thoroughly check the liquidity
The best way to learn whether a token is legit is to assess its liquidity. Usually, legit crypto projects contain millions in their liquidity pool. These types of projects tend to lock huge token amounts for a prolonged period. And these tokens can not be withdrawn within the locked-up period. Keep a check on the staking period of the project and verify the liquidity amount that belongs to the owner of the project. Legit platforms like Uniswap and PancakeSwap usually have readily available liquidity information.
Review Whitepaper, Github and Social Media Channels
Github is known as the code base hub for decentralized finance projects. They generally contain their development activities. It's crucial to keep an eye on such data. Also, keep a check on the social media channels of the project like Twitter, Telegram etc. If you notice any inactivity in the project's development and there is a fork of a different project, then it could be a sign of a scam.
Confirm the credibility of the team
A rug pull project can be defined by its creators and owners. Check their relevance to the crypto market, previous involvements, social media, connections, track records, and industry history. All these aspects must add up to their credibility. If there are more speculations than answers regarding the team and owner, there's a high chance it's a scam.
Look at listing and holders on DEX Platforms
If only a few token holders have invested in a particular token and it has been traded actively on the different platforms, it could be a sign of a rug pull scam. Here, you can use tools such as CoinGecko and Etherscan to uncover more details about that token.
Wrapping Up
It doesn't sound good, but rug pull scams are quite common in the crypto space. Thus, it becomes crucial for every investor to take appropriate steps to prevent themselves from falling for it. Follow the tips mentioned earlier to avoid the situation and save your assets.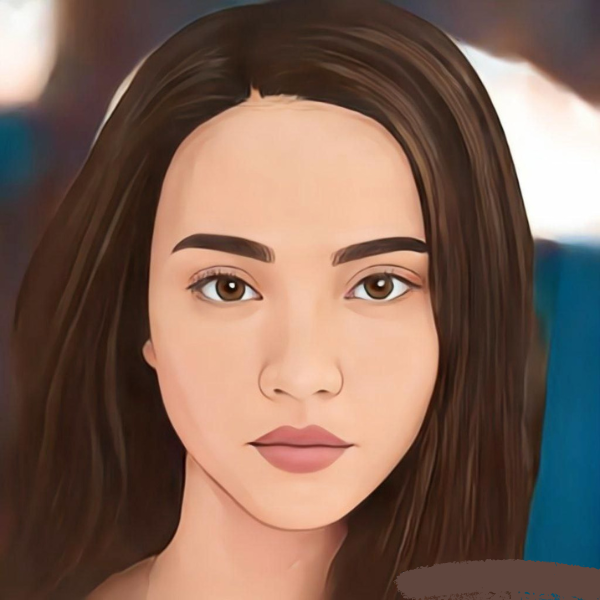 Aurora has worked with a leading crypto news site as a Journalist. Aurora is working as Senior Journalist with Coinfea. She loves to travel in her free time.