Phantasma (SOUL) Technical Analysis
From a technical perspective, SOUL has broken major local resistance and struggling to move forward. Phantasma price spiked by more than 25% in the past couple of days.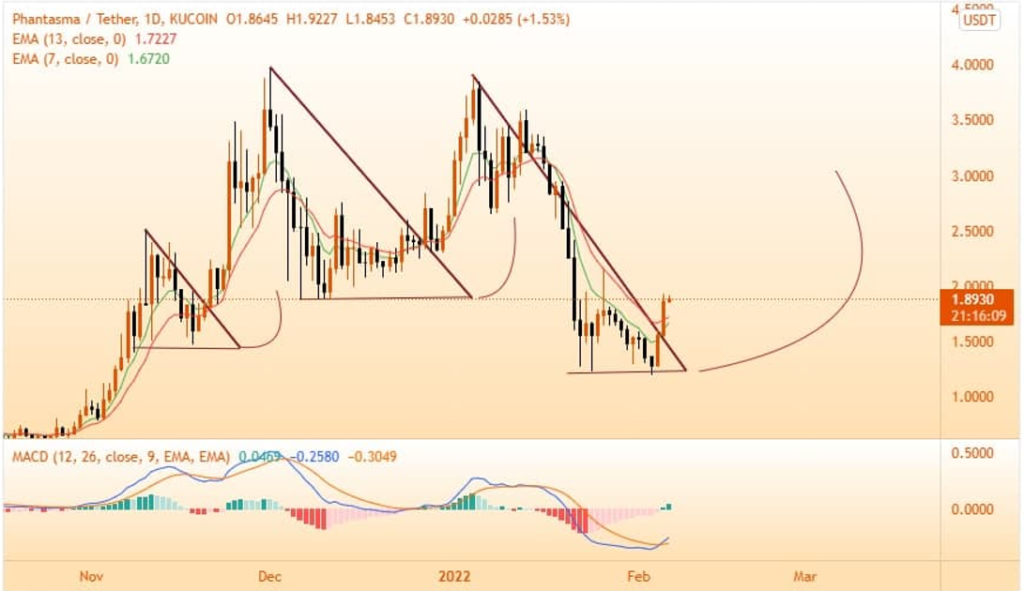 SOUL has nicely bounced back from its major support and moved upward after a massive consolidation. Furthermore, the EMA crossover is in sync with the MACD, which assures green candles in a 1-day timeframe. If SOUL managed to stay above its local resistance of 1.82, we could clearly see a pump in its price, considering significant updates lying ahead.
Strong Fundamental and Active Community 
Despite ranking at #273 as per the total market cap, this sleeping giant has tremendous potential to make its way on the top 100 coins. Phantasma offers many other solutions along with enhancing overall decentralized space. It provides many components to be used for on-chain storage solutions to enterprise clients and dApp developers. Phantasma's groundbreaking smartNFTs could be a game-changer. With smartNFTs, Phantasma is working to become the first carbon-negative blockchain. Additionally, these smartNFTs provide flexibility in changing their properties with certain conditions. It will solve a major problem of game developers. 
Phantasma's community is active and working to reach the milestones and make important updates. Recently, the official Twitter handle of Phantasma has tweeted to quash misinformation circulating over the internet about SOUL unlimited supply.
Prominent NFT & dApp Ecosystem
Metaverse and NFT are some of the most talked-about topics in a while. Phantasma is expected to rule this market in the coming days. SOUL price has spiked by 25% within the past 7 days. 
Compared to the top 5 NFT and Metaverse projects, the SOUL price has moved more than the rest of the NFT tokens. Furthermore, the historical data suggests a positive change in overall NFT coins as many big tech giants are actively working in this field. SOUL is expected to follow a bullish trend line with the increase in its volume. The next major target of SOUL is 3.3 USD.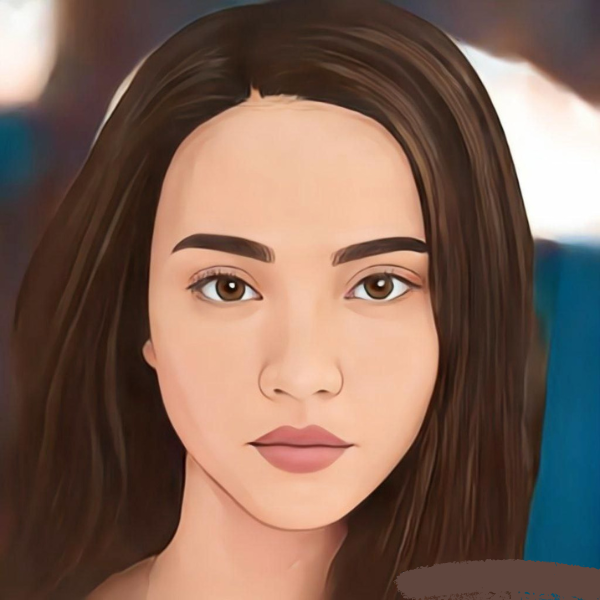 Aurora has worked with a leading crypto news site as a Journalist. Aurora is working as Senior Journalist with Coinfea. She loves to travel in her free time.