Terra(LUNA), one of the prominent cryptocurrencies aimed to drive the rapid adoption of cryptocurrency globally, has managed to register a whopping 40% gain in merely a week. This consistent positive movement in the price of LUNA has kicked Polkadot out list of the top 10 cryptocurrencies by market cap.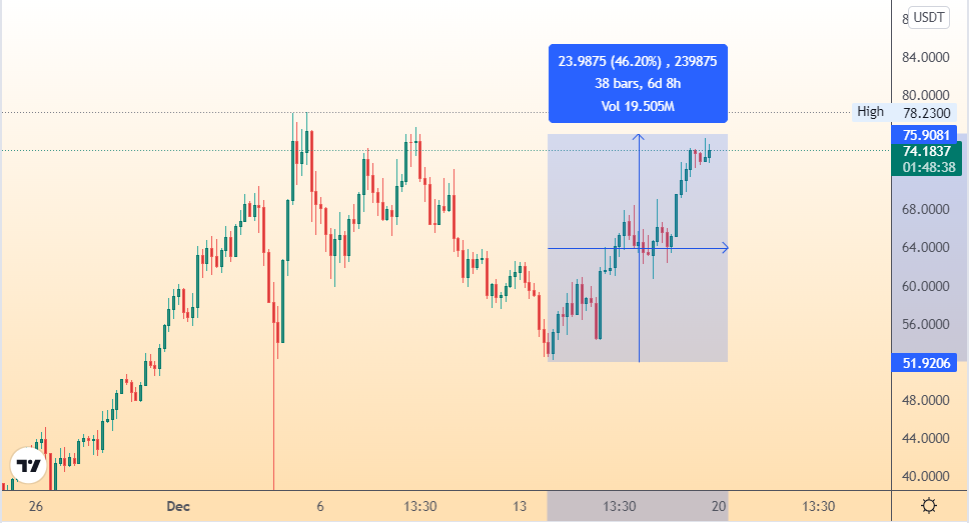 Terra(LUNA) managed to make a decent growth despite a massive dump during the flash crash a couple of weeks ago. Although the entire crypto market is still trapped in a bearish trend, LUNA's price is consistently growing and finally entered the group of top 10 cryptocurrencies.
Polkadot's price has been declining from $39 since the massive crash of the crypto market a couple of weeks ago. Currently, DOT is trading around $23-$25. The price of DOT has declined 12% this week.
Despite the entire crypto market is bleeding along with BTC, Avalanche is another cryptocurrency that managed to register a gigantic 53% gain in merely a week. One of the top competitors of Ethereum blockchain, Avalanche is leading currency along with SOL in the race to outrun Ethereum.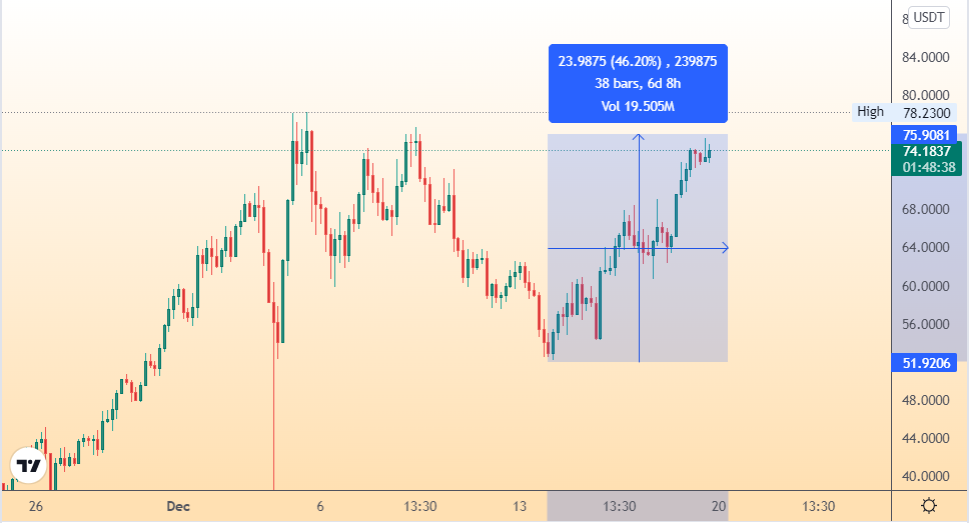 Except for a few major Altcoins, the entire crypto market has become red again with BTC prices bouncing between $48K to $45K. Since the crash, BTC is unable to break the resistance of $52K.