The Litecoin community has recently approved the activation of the MimbleWimble protocol on the LTC mainnet. This privacy-focused upgrade has led to a massive jump in overall Litecoin social engagement, a parameter measured by analytics portal LunarCrush.
On May 19th, at Litecoin's block height of 2 million, MimbleWimble(MWEB) upgrade was completed. MWEB is a privacy-focused decentralized protocol that helps a blockchain attain complete privacy by making the transactions entirely anonymous. It hides 3 critical pieces of information about blockchain transactions: Sender address, receiver address, and the amount of crypto sent.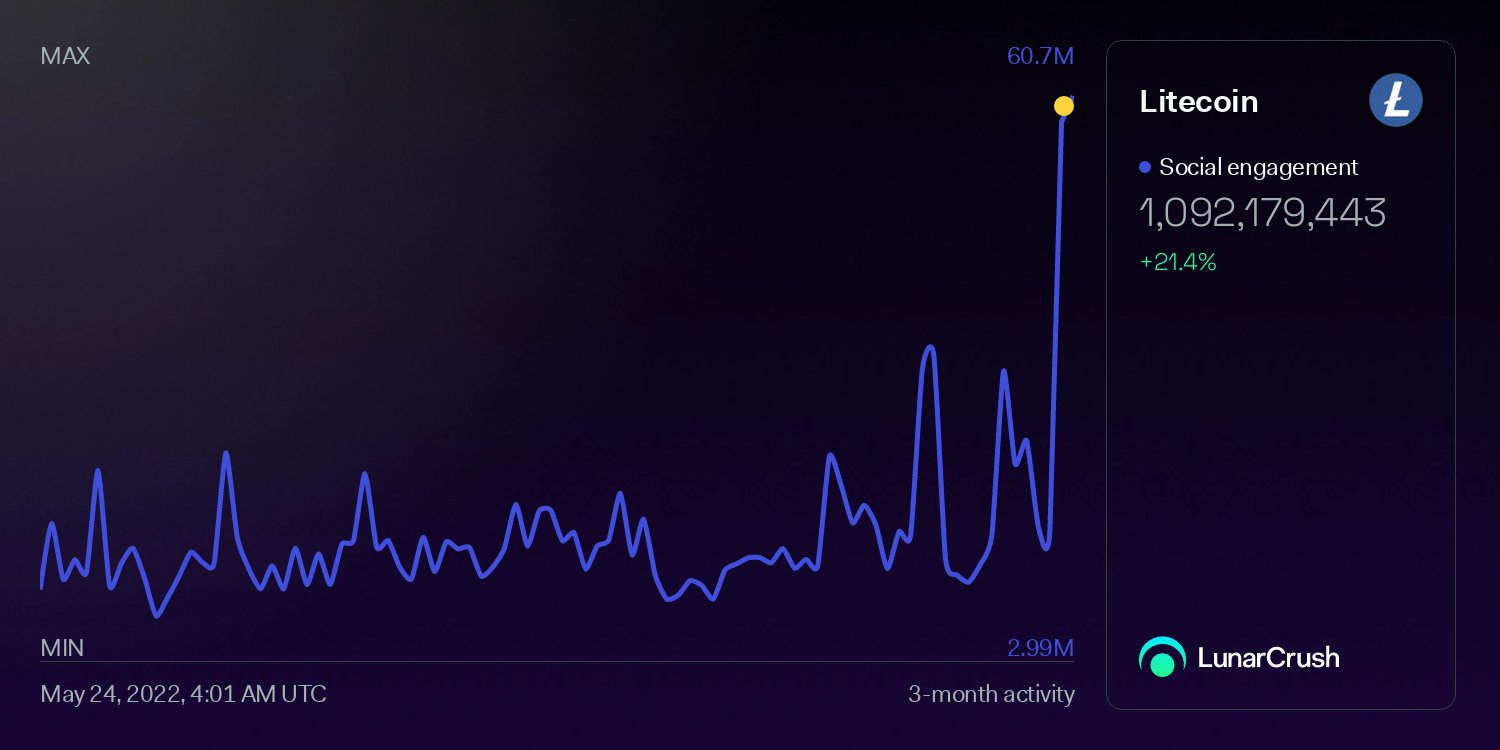 Social engagement, measured by discussions on a certain term, shows how actively a certain topic is being discussed on popular social media platforms. Litecoin's social engagement has increased by 21% and hits the highest point in the last 3 months. Along with the entire crypto market, Litecoin's price is declining and is currently at its lowest point. The recent spike in the interest of users also reveals an upcoming surge in the price of LTC.
Litecoin(LTC) was launched back in 2011 by Charlee Lee to solve significant issues accompanied by Bitcoin. As the name suggests, the project aimed to achieve higher scalability at a lower cost. Currently, Litecoin is one of the popular choices among merchants when accepting payments in cryptocurrencies due to its fast settlement and meager fee.