Investing in cryptocurrency carries with it an inherent risk. You are aware that the value of these assets will often fluctuate since volatility is one of their primary features.
As a result, it may be used as an investment, but not as a savings vehicle since it does not guarantee stability. Did you realize there are cryptocurrencies that may be used for this purpose? Below, we define stablecoins, which are quite valuable for saving.
What exactly are Stablecoins?
Stablecoins are backed by another asset to avoid price volatility. These supporting assets may be fiat currencies, currency bundles, commodities, or other cryptocurrencies. Stablecoins are digital versions of physical goods. Each backing type matches a stablecoin. This article will explain these kinds further.
The following are the most popular stablecoins at the time of writing:
USDT, often known as Tether, is the first issued stablecoin and by far the most famous. You can easily sell usdt to eur using Trastra.
EURL (Lugh) was created by Société Générale in collaboration with the prominent blockchain firm Nomadic Labs as a stablecoin linked to the Euro and intended to comply with all applicable EU rules and statutes.
USD Coin (USDC) is an alternative USD-backed stablecoin that competes directly with USDT.
DAI, a hybrid stablecoin tied to USD but backed by Ether, is an early example of algorithmic stablecoins whose supply is controlled automatically by smart contracts rather than by a person or organization.
TerraUSD (UST) is a stablecoin tied to the US dollar that employs on-chain mint and burn arbitrage techniques. Traders may exchange $1 worth of UST for $1 worth of LUNA.
Stablecoins may provide a greater return on deposits while protecting you from the market's volatility. By choosing USDT and USDC, which are pegged to the USD, issuers ensure you may trade them for 1 USD apiece.
The most prevalent use of stablecoins
Tether, for instance, is the most popular stable currency on the market (USDT). It may be used to pay for a variety of online items, for example, you can easily buy crypto with credit card instantly. If an online shop accepts cryptocurrency payments, you will have two options: regular cryptocurrencies or stablecoins.
Therefore, if you pick the second option, it is essentially equivalent to using a conventional currency since its value is preserved through time. In contrast, the value of a typical cryptocurrency may increase in the future… Consequently, you will regret the purchase.
Bitcoin Pizza Day is the most well-known example that can help you grasp this predicament. Bitcoin Pizza Day marked the first Bitcoin purchase. On May 22, 2010, an American purchased two pizzas for 10,000 Bitcoins, the equivalent of thirty dollars. Currently, these two pizzas would cost around $46,000,000.
Is Stablecoin an attractive investment?
Therefore, stablecoins are easy to swap since their value remains constant over time. At the same time, they are handy for Internet users who want to save in a decentralized manner, thus they might be a wonderful addition to your standard cryptocurrency holdings.
You are already familiar with stablecoins! Stablecoins are one of the finest methods for an investor with a modest stomach for risk to benefit from cryptocurrencies. They provide a broad range of collateralization alternatives to suit a variety of investing preferences, and are typically a good approach to protect against the inherent hazards of cryptocurrencies. While not completely risk-free, they provide more financial security and legal protection than any other kind of crypto asset.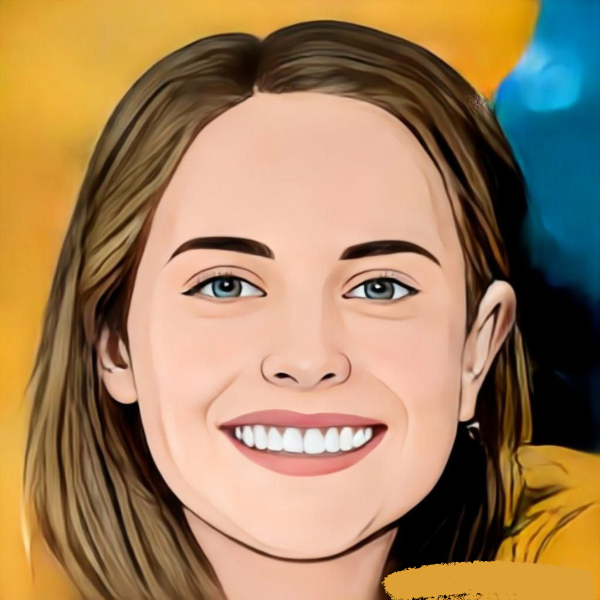 Scarlett is working as PR Manager with Coinfea. She has worked as a PR and Outreach executive with a reputed company in the past. She loves to create a good network of people and companies.