While sounding futuristic and sophisticated, Web3 has actually become a reality today through multiple applications. According to a statistical report, the Web3 market size is expected to reach US$81.5 billion by 2030, while the sector had a market size of US$3.2 billion in 2021. The elements of Web3 have already been developing separately, although a full-scale integration is yet to occur, and it is expected to happen within the next decade. This blog focuses exclusively on Web3 development and Web3 platforms that can be developed currently.
An Introduction to Web3
Web3 is a conglomerate of multiple emerging technologies, including blockchains, virtual reality, augmented reality, artificial intelligence, machine learning, and internet of things, among others. Coined by Polkadot's co-founder Gavin Wood in 2014, referring to a "decentralized online ecosystem on blockchain," Web3 as a term became popular in 2021, just as non-fungible tokens (one of Web3's applications) took off. Web3's primary focus is decentralization, similar to blockchains, albeit in a bigger dimension, by using various technologies to create virtual ecosystems where people socialize.
Currently Popular Web3 Services
NFT Development
Non-fungible tokens (NFTs) serve as digital proof of ownership and authenticity to an asset. NFTs are a prime example of a Web3 development product that has grown itself into a billion-dollar market, which the world witnessed in 2021. NFTs can be developed for all types of digital and physical assets with added utilities applicable in the real and digital worlds. They use smart contracts that are computer programs with preset conditions to ensure that everything goes peacefully during transactions.
NFT Marketplaces
NFT marketplace is a Web3 platform where people can trade assets backed by non-fungible tokens. These platforms can function based on horizontal/generic or vertical/niche-based business models, with both being equally successful. They can sell NFT assets based on art, music, games, community symbols, collectibles, physical items, and even virtual land. Developing NFT marketplaces is ideal for startups that love handling end-users, as these serve as entry points for people looking to delve into the Web3 space.
NFT Gaming
NFT gaming has grown to become a hot prospect in recent times due to its inclusion of earning possibilities through multiple mechanisms. Protocols based on cashable rewards like Play-to-Earn (P2E), Move-to-Earn (M2E), and NFT rentals rule the current gaming world. NFT gaming allows gamers to have total control over their in-game products and sell them externally if required. Such games can be beneficial for firms looking to build a long-term business that leverages community participation and empower gamers.
Decentralized Applications (DApps)
DApps are Web3 platforms built on blockchains that primarily function on automated protocols called smart contracts. All the other platforms mentioned in the blog come under this category, although we should note that not all the existing Web3 business models are covered. These platforms are based on openness, incentives, referendums, and decentralization. A striking feature of DApps is that end-users can build on top of a platform once it is released for public usage by its developers.
Cryptocurrency Exchanges
Cryptocurrency exchanges are one of the oldest Web3 applications existing since the days of Bitcoin. Today, these platforms can be categorized into various types, including centralized, decentralized, and peer-to-peer (P2P). These platforms facilitate exchanging cryptocurrencies and stable coins into fiat tender and vice versa. Crypto exchanges can also have Web3 financial operations to enhance the trading experience. One should note that crypto exchange platforms serve as entry points for newbie Web3 enthusiasts as every Web3 transaction requires cryptocurrencies.
Smart Contracts
Smart contracts are pre-written lines of code that contain pre-defined conditions for a transaction to occur in a Web3 platform. These can be considered on par with cryptocurrencies, as fulfilling the requirements provided in them is a must for a Web3 transaction to be successful. These are created using programming languages such as Solidity, Rust, and JavaScript. Condition-based smart contracts are mainly advantageous as they eliminate intermediaries involved in such processes, the time taken, and related security concerns.
Metaverses
Metaverses are Web3 virtual worlds where people can socialize online as virtual avatars. These platforms are expected to leverage all the technologies included in Web3 (particularly VR, AR, and AI) so that the resulting experience is surreal for users. These virtual worlds employ additional devices such as VR headsets and AR joysticks for optimal results. A user of a metaverse platform needs to buy a virtual plot that can be used for social activities or as an investment option.
Launchpads
Web3 launchpads are platforms where projects can raise capital by listing themselves with detailed information. Popular launchpad mechanisms include ICO (Initial Coin Offering), IDO (Initial DEX Offering), and NFT, each of which has different functional policies. Web3 projects wanting to raise funds through launchpads need to provide information such as website, whitepaper, token pricing, and attractive features, among others. Additionally, these platforms offer huge liquidity pools and access to a wide range of investors for projects to gain traction.
Why is Web3 the Future?
Web3 applications provide complete ownership of assets to the end-users through non-fungible tokens, which they can trade secondarily or keep as collectibles.
Platforms on Web3 allow decentralization of user data, hence ruling out unnecessary censorship strikes prevalent in the Web 2.0 world.
Decentralized Autonomous Organizations (DAOs) help Web3 become more inclusive through governance rights in various platforms so that user opinions are valued.
Web3 also enables using digital identities such as a wallet address for platforms to preserve an individual's data without exposing them.
Conclusion
Thus, we can say that Web3 is the future of computing, and it has already started laying its foundations strongly. There are different business models that are internally growing with time that can benefit both users and owners. If you are a startup enthusiast looking to delve into the Web3 space, this is the perfect time to do so. For assistance, consider working with an experienced Web3 development firm that pioneers in creating such applications by catering to client demands and launching quality Web3 platforms quickly at competitive prices.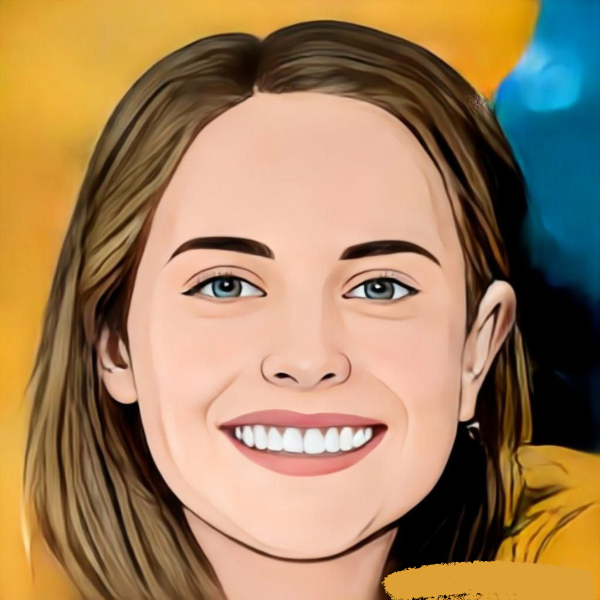 Scarlett is working as PR Manager with Coinfea. She has worked as a PR and Outreach executive with a reputed company in the past. She loves to create a good network of people and companies.