Bitcoin has been struggling to break significant support of $38,500 since the crash on 24th January. Although the top cryptocurrency price has managed to breach the resistance of $38K, it is getting rejected invariably from $38K and unable to reach $39,000. Currently, Bitcoin is facing significant resistance at $42,000. The price is varying between $35,000 to $40,000 without any major upward movement in the past ten days.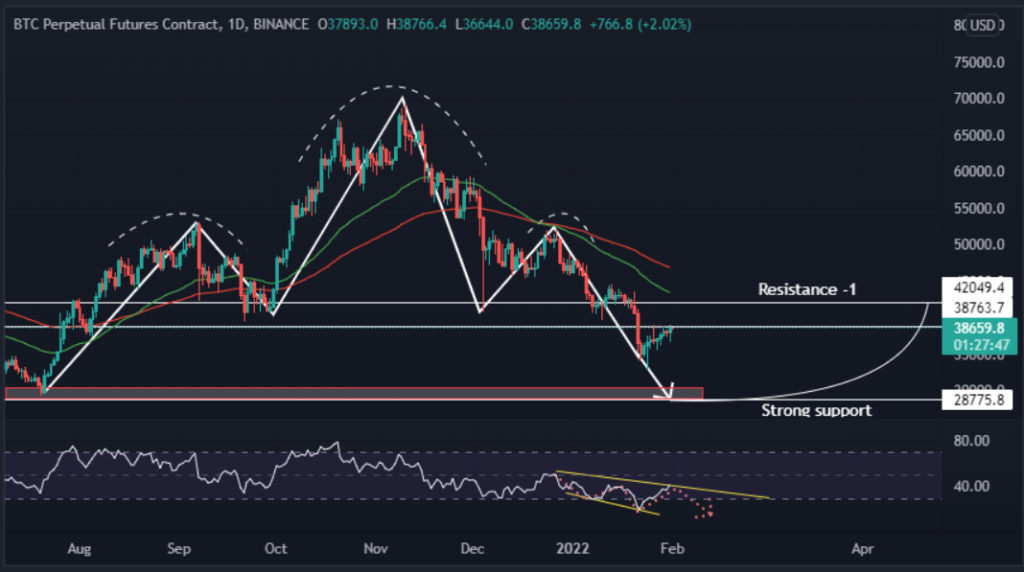 As per technical parameters, Bitcoin's price is expected to plunge below $29,000 before making its way again towards the all-time high.
Currently, BTC has been in a downward trend for more than 82 days, and the technical indicators suggest a further dive in this week. The head and shoulder pattern indicates price touching its previous lowest support before any significant movement.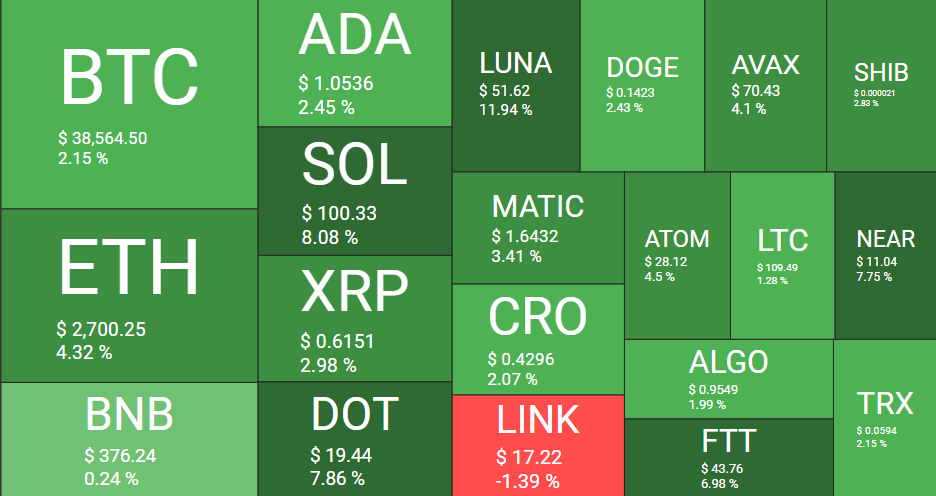 The market is currently emerging from the massive downfall, and most of the currency has gained significantly since touching their month's lowest price. Also, the fear and greed index has climbed to 22 after touching the lowest of 10 since July 2021. Nevertheless, if we look at the chart co-relation of S&P 500 and Bitcoin, it suggests uncertainty and further downward owning to the market fear over Fed and increasing rate of interest despite high Inflation rate in years.
Considering the fundamental and technical factors, the market is still going through extreme uncertainty, and if Bitcoin rejects and a sell-off starts again at a $39,000 price, we can easily see a retest of the lowest price since ATH.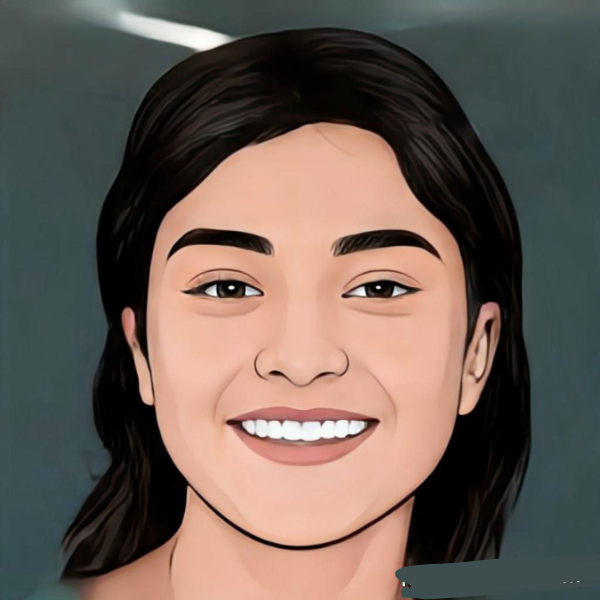 Gargi Sinha is working as Senior Journalist at Confea. She has completed her Masters in Journalism from Delhi University. She has interest in crypto and blockchain technology.