Ukraine is facing Russia's military aggression and the whole world is doing everything of its capabilities to force Russia to a ceasefire. While most of the sanctions are meant to impact the Russian economy by blocking access to the international banking systems. The crypto is taunted as a possible means of bypassing these sanctions.
In a recent effort to curb Russia's use of crypto, Ukraine's Minister of Digital Transformation and Vice Prime Minister, Mykhailo Fedorov urged all major cryptocurrency exchanges to block accounts of Russian and Belarusian users.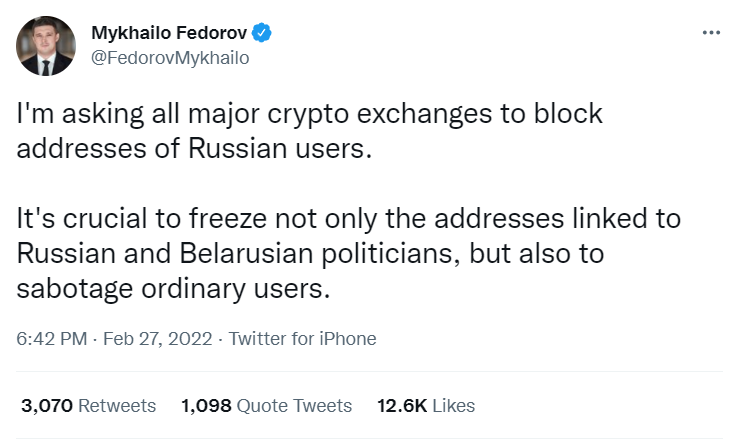 As per Coinspeaker, the biggest cryptocurrency exchange, Binance has declined this request citing, crypto is developed to bypass such actions from government and centralized bodies, and blocking millions of innocent users' accounts will go completely against the fundamental of crypto.
Along with Binance, leading European crypto exchange Kraken CEO Jesse Powell also denied unilaterally freezing all Russian accounts, in a series of tweets:
1/6 I understand the rationale for this request but, despite my deep respect for the Ukrainian people, @krakenfx cannot freeze the accounts of our Russian clients without a legal requirement to do so. Russians should be aware that such a requirement could be imminent. #NYKNYC

Jesse Powell
Kraken CEO Powell asked for a legal requirement to take action on requests blocking Russian users' crypto accounts.
Although apparently, it's a feasible means to stop the Russian aggression by crippling their ability to use crypto, this move can go against the philosophy of decentralization.
As most of the users are agree and want Russia to withdraw troops, they disagree on freezing ordinary users' crypto accounts. Some users showed their concern of possible abuse of this action, as it can be exploited by the government for their selfish motives.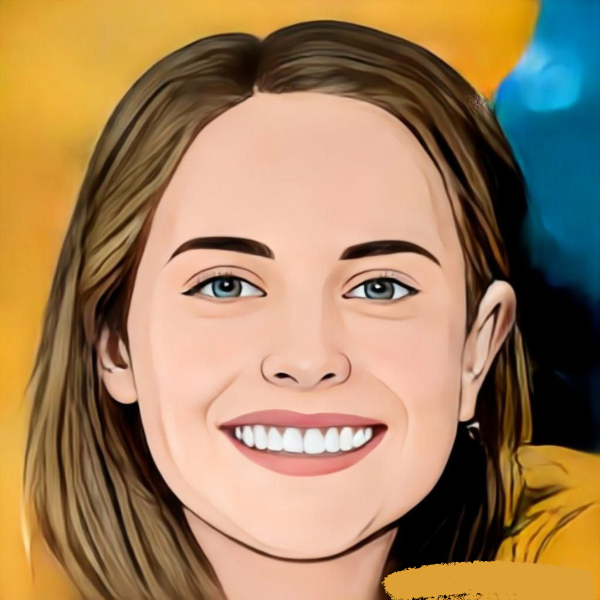 Scarlett is working as PR Manager with Coinfea. She has worked as a PR and Outreach executive with a reputed company in the past. She loves to create a good network of people and companies.